For the festive season, around twenty luxury yachts were anchored in the bay of Gustavia and more than fifty were at anchor in the bay. As every year, Saint-Barthélemy attracts many billionaires and millionaires.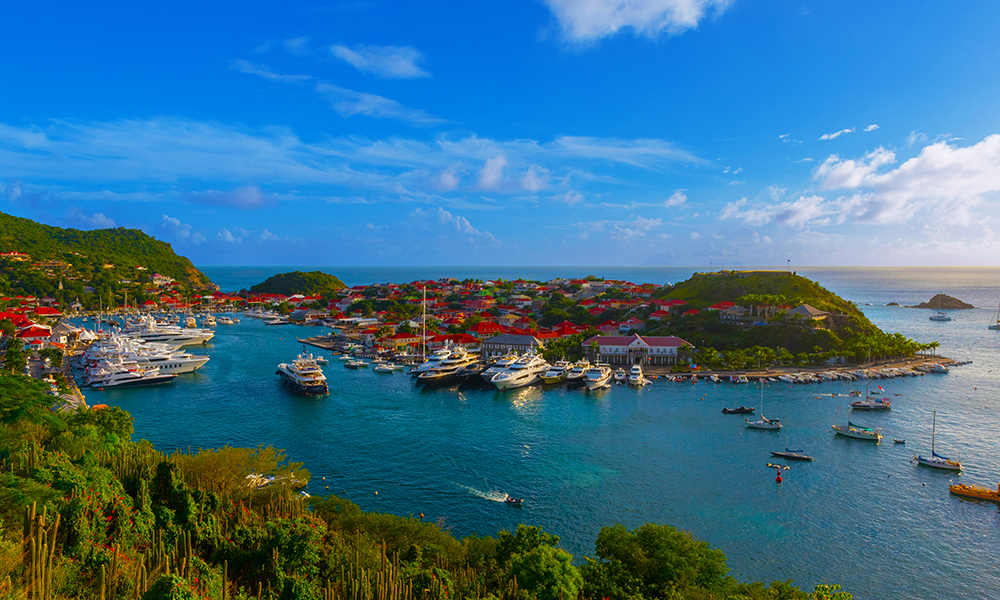 While some people stay in hotels, others enjoy their Mega-yachts. Among the biggest boats, 217 ships were there in addition to the 120 boats present all year round, we can see Eclipse (533 feet), Roman Abramovitch's Mega-yacht, whose maintenance cost is 65 million USD per year, Eugene Shvidler's Big Blue (371 feet), a Russian-American nationalized and best friend of Roman Abramovitch, Rising Sun (454 feet) owned by David Geffen, the co-founder of DreamWorks Animation and head of a fortune estimated at 8.8 billion USD, Anna (360 feet), whose owner is Dmitri Rybolovlev, the main shareholder of AS Monaco, Limitless (315 feet) owned by Leslie Wexner, the boss of Victoria Secret's, Madsummer (312 feet), owned by Jeffry Soffer, Elle Macpherson's ex-husband, Aquarius (301 feet) of Steve Wynn, owner of several casinos in Las Vegas, Infinity (290 feet), owned by the American businessman Eric Smidt who bought last November an apartment in Central Park South for 61 million USD. According to the Wall Street Journal, it was the largest transaction recorded in the city during the year, Dar (295 feet), owned by billionaire Ziad Al Manaseer who is the head of a holding company in Jordan, operating in several sectors (energy, infrastructure, cosmetics, etc.). Utopia, Aquila, Grace, Fortunate Sun, Lady S, Spectre, Illusion were also anchored in the bay. Ectasea (282 feet), the Mega-yacht which had recently snatched the control cabin from the deck of Simpson bay, was also in Saint Barth: its owner is Alshair Fiyaz, a Pakistani billionaire who owns the Polo Club of Saint Tropez-Haras de Gassin.
There were 230 entry formalities for the equivalent of 3,148 passengers by water. That is 1,002 American citizens, 585 British citizens, 237 South African citizens, 131 Canadian citizens, 119 Australian citizens and also 114 French citizens, etc. …. that is 960 other citizens from various backgrounds….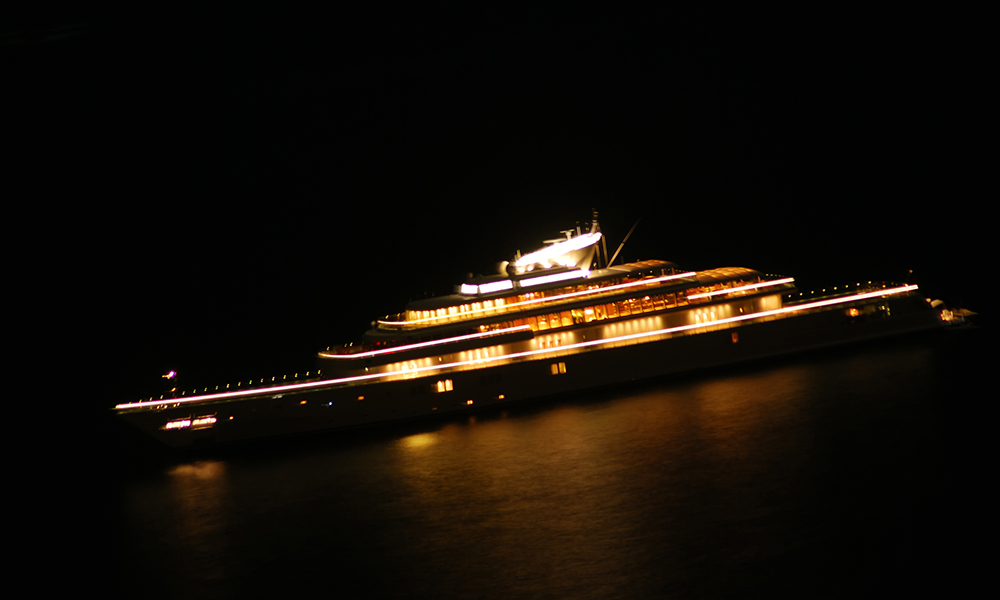 The mega-yachts of French billionaires Bernard Arnault, Symphony (333 feet) and Martin Bouygues, Baton Rouge (205 feet), are also in Saint-Barth. Flag, Tommy Hilfiger's Mega-yacht, is no longer in our waters but in Antigua. The private jet of the owner of the clothing brand, had been seen a few days ago on the tarmac of Juliana.
The airport of Gustavia has also known a very important activity, the Saint Barth's Newspaper communicates figures of 11 380 passengers for the period of December 20 to January 5 with 3 153 movements of planes on the ground, that is an average of 200 movements on the ground per day (landings and takeoffs taken together).