The second Art Week will take place from February 2nd to 8th. Seven evenings on the program in six 5-star hotels on the island. The inauguration will take place on 2 February at the Territorial Museum in Gustavia from 6 pm.
The six painters who will participate in this second edition of Art Week are, on Monday, February 3, Eric Demarchelier at the Hotel Barthélemy in Grand Cul de Sac. Exhibition from 7 pm. On Tuesday, February 4th, Gabriella Berrutti at the Hotel Christopher at Pointe Milou. Expo from 7 pm. On Wednesday, February 5 Jason Berswill at the Villa Marie in Colombier. Expo from 19 hours. Thursday, February 6 Paddy Cohn at the Hotel Manapany in Anse des Cayes. Expo from 7 pm. On Friday 7 February, Luca Bomoffi at the Hotel Le Sereno in Grand Cul de Sac. Expo from 7 pm and on Saturday February 8th, Dominique Le Grand Philouze at the Hotel Le Toiny in Toiny. Expo from 7 pm.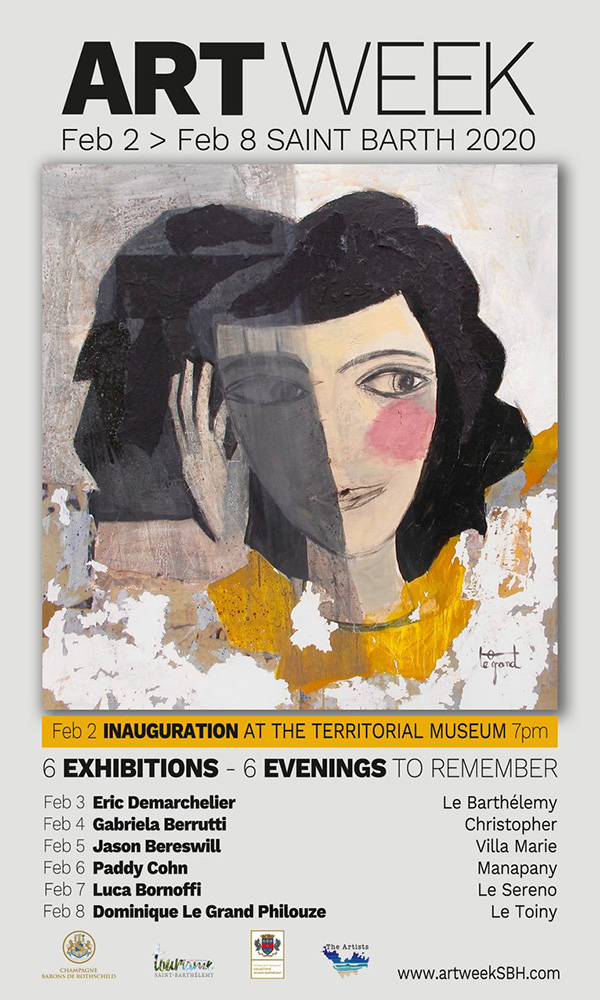 This year, the artists have been chosen mainly for their works related to painting in a style ranging from impressionism to abstract figurative through naive with bursts of warm and cold colors and various forms that will certainly inspire art lovers in St. Barths.
The Sereno will even offer reproductions of the artist Luca Bomoffi on the plates, dishes specially concocted for the occasion. All of which will combine the beauty of colours and culinary flavours.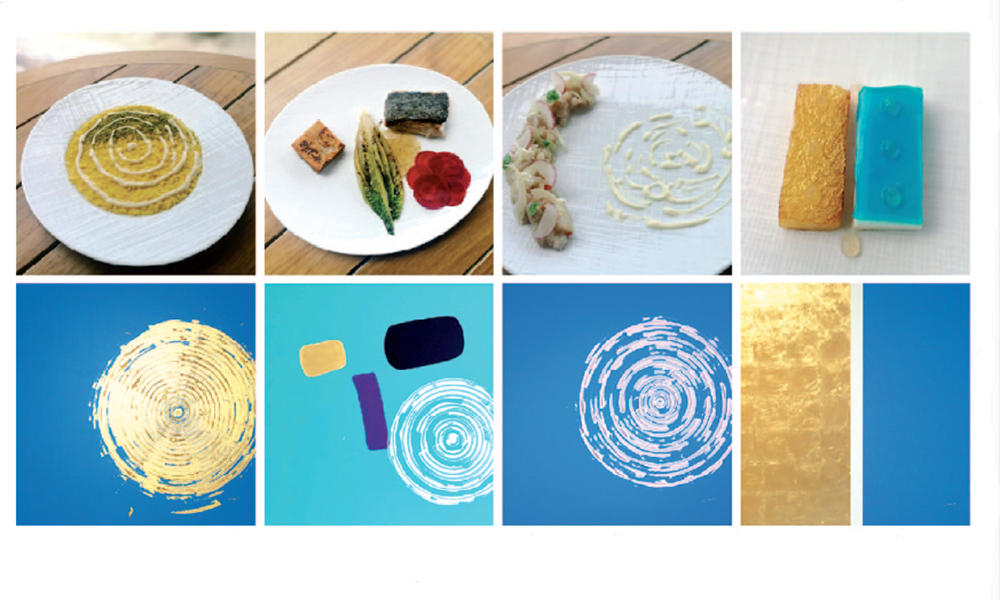 This second edition is sponsored by the Tourist Office and the Saint-Barth community, but also by the Barons de Rotschild Champagnes. We all know that if Saint-Barth is what it is today, it is thanks in part to the Rotschilds. Once again, this great family is present in the history of the island of Saint-Barth.
On our side, at Destination Saint Barths, we have already done some articles on some of the artists present at this Art Week, we recommend that you read or reread them, to find out more.