Created to promote and support local artists in St. Barth and expose residents and visitors to the island's talents, the second edition of Art Day is now at Nikki Beach.
Indeed, this Thursday from 5pm to 8pm, Nikki Beach will present Christel Astakhoff's artistic creations. A « Sunset » menu with a selection of sushi and pizzetas, as well as refreshing cocktails are on the menu.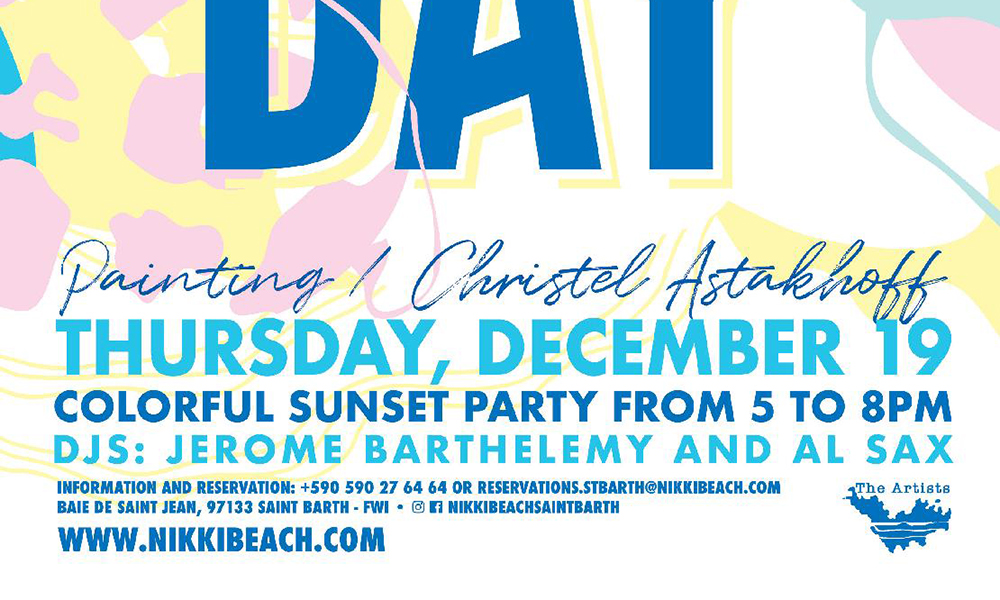 Christel loves the sea, beaches and moving water. Christel is a passionate person and paints beaches, especially the movement of water on the beaches. You might think at first glance that it is a picture taken by a drone, well, not that nenni, it is a painting. She explains that she creates her painting technique, which she calls marine hyper-impressionism. A technique that consists in creating a 3D texture before painting in order to give the impression of reality.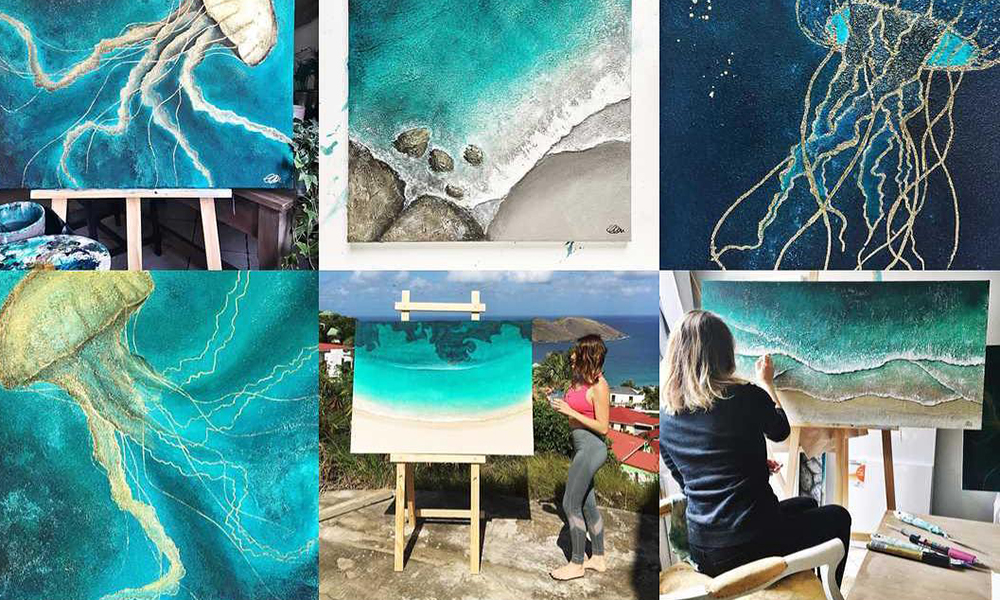 Want to discover a local artist, want to have an exceptional beach decor in your interior, in your rental villa. Frankly, as an art lover, since I also paint, I must admit that Christel's creations are blatantly true. And since we love artists at Destination Saint Barths, it is obvious that one day soon we will paint his portrait with more details about his technique and his work.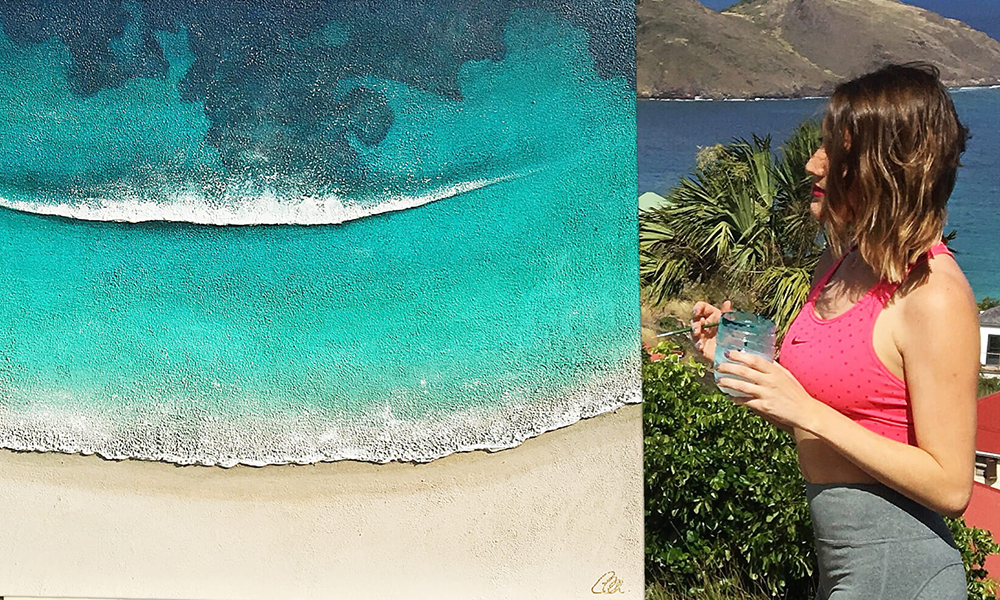 In the meantime, it is this evening that you must go to Nikki Beach in Saint John to meet her and admire her work. Who knows, maybe you'll buy yourself one. In addition, on this art day, the kitchens of this beach restaurant will remain open until 8pm at Nikki Beach.