Born in 1989, Alexandre Peter is a native of the island, he has the Saints origins of his father, St-Barth and Guadeloupe of his mother. The Peter's come from a long line of fishermen. Some have been professional fishermen while others still go to sea in their small boats as soon as a day of rest leaves them free to do so. His generation is more oriented towards aviation and art. It is through this family environment that he discovers his passion for photography and image.
Like many enthusiasts, Alexandre is a self-taught person who tests different shooting options and explores all aspects of photography, which has become a second profession for him.
Like many enthusiasts, he is first and foremost an amateur photographer. But one day he was on a boat to follow the Saint Barth Bucket Regatta. Rather than admire the spectacle of these giants of the seas, he prefers to capture the moment with his compact case. When he gets back ashore, at the end of that sunny day in March 2011, he has only one desire, to prolong these magical moments. A few months later, he bought a reflex camera, which was essential for those who wanted to learn the trade. He quickly tried his hand at the island's landscapes, reworking them on the computer to enhance their colours while erasing imperfections. Very quickly, he diversified and photographed nature, landscapes, models, events, architecture, weddings, portraits…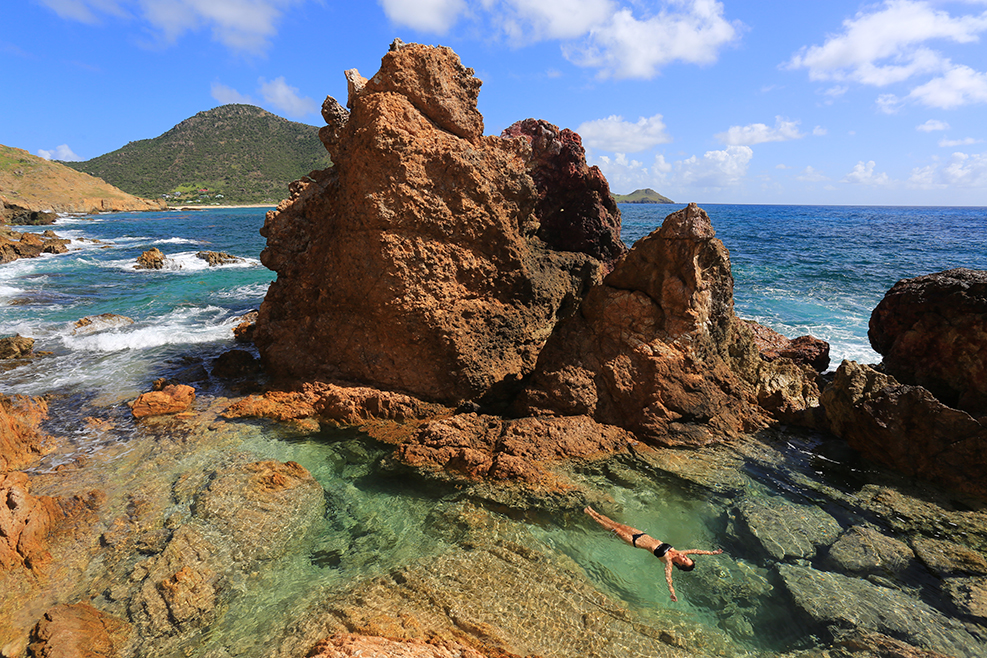 Photo Alexandre Peter
Alexandre is well known on the island, he has already exhibited his work with the St-Barth artists' association. What is certain is that he has talent and with time it will improve and he will certainly become an essential figure in photography in St-Barth.
Alexandre, moreover, gives us the pleasure of his collaboration with Destination Saint Barths by allowing us to illustrate some of our articles with these photos. Thank you Alexandre.