In contrast to mega-yachts docked or anchored in Gustavia harbour, there are boats accessible to everyone in St. Barth. We met Audrey and Thomas, the proud owners of a 1924 rig named Samsara 1924.
It is a beautiful story that this rigging is a great story. Built in 1924 in Denmark, used during the Second World War by the Danish Navy. It then passes from hand to hand to be used as an abandoned fishing vessel after sinking. Restored by a Dutchman who called him Samsara, a wealthy Englishman restored him like a small luxury yacht and travelled to the Caribbean where in 2015 he won first prize in the Antigua Classic Yacht Regatta's elegance competition. It was then sold to Audrey, Thomas and sailed to Martinique and finally arrived in Saint-Barth.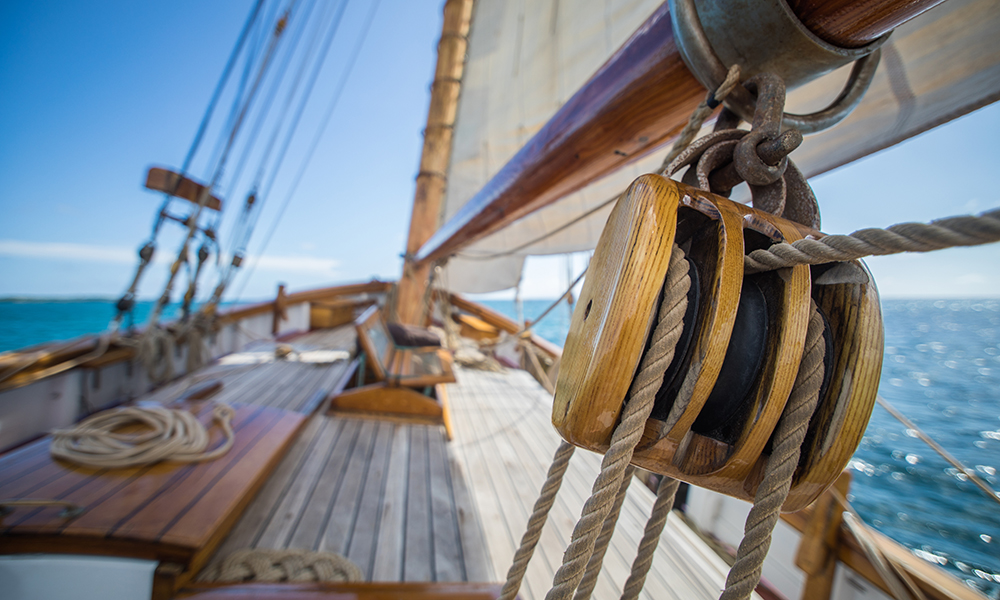 So these are young parents, who today sail aboard Samsara….. Yes, there is Maya, born in July 2015, she is a very awake little girl who loves the sea, the moon, birds and music and Titouan, born on board the boat on June 14, 2018. Titouan, look at his sister as the Messiah. A handsome blonde with blue eyes who loves music, animals and laughing with his sister. There you go, Samsara's « crazy » crew.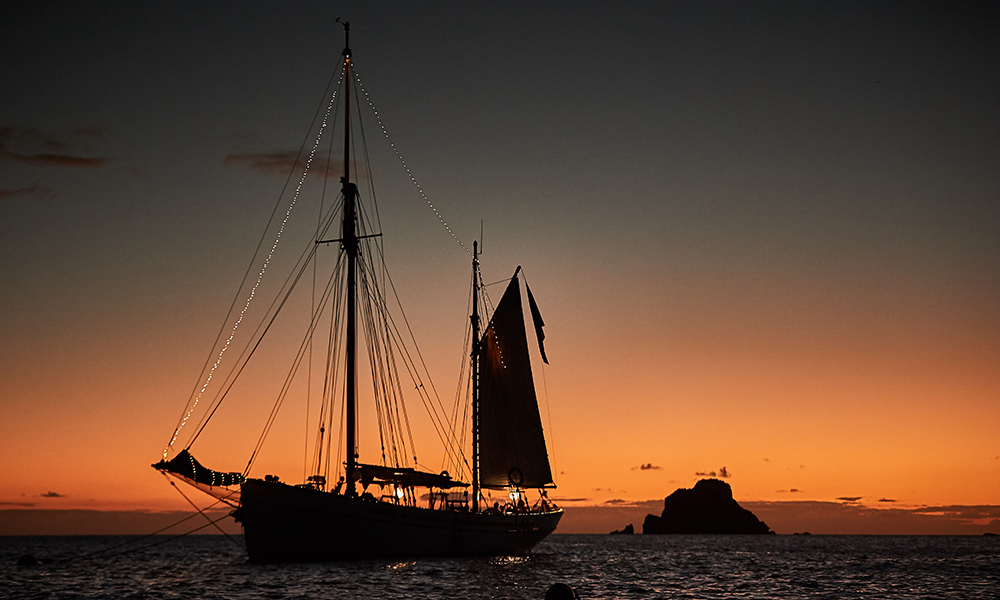 To maintain this house that sails on the waves, the family has its function on board. Thomas on the technical side, Audrey on the management side and Maya at the helm. And so, they sail on waves and market Samsara.
Want to share a day at sea with this little family. Embark with them and discover the joys of old sailing. Celebrate anniversaries or organize a private reception under a starry sky or at anchor. This experience will not only be an outing at sea, or an event on a boat, but also the opportunity to live at the rhythm of a family, at the rhythm of a philosophy of life that we invite you to discover.
Contact us, we will organize for you the reservation with Samsara. We at Destination Saint Barths love, so we share this with you.