Well, I was wrong, I thought there was only Chloé Chemama in Saint Barth, who developed her art using painting. I am delighted to discover that Charlotte Rodriguez is also using this method.
That said, she prefers the French name Fluidart, which consists in letting the paint flows happen by chance. The colours are intertwined, forming lines, fine lines, round shapes, ovals. However, it is possible to give them precise shapes by using different paint dispersion techniques.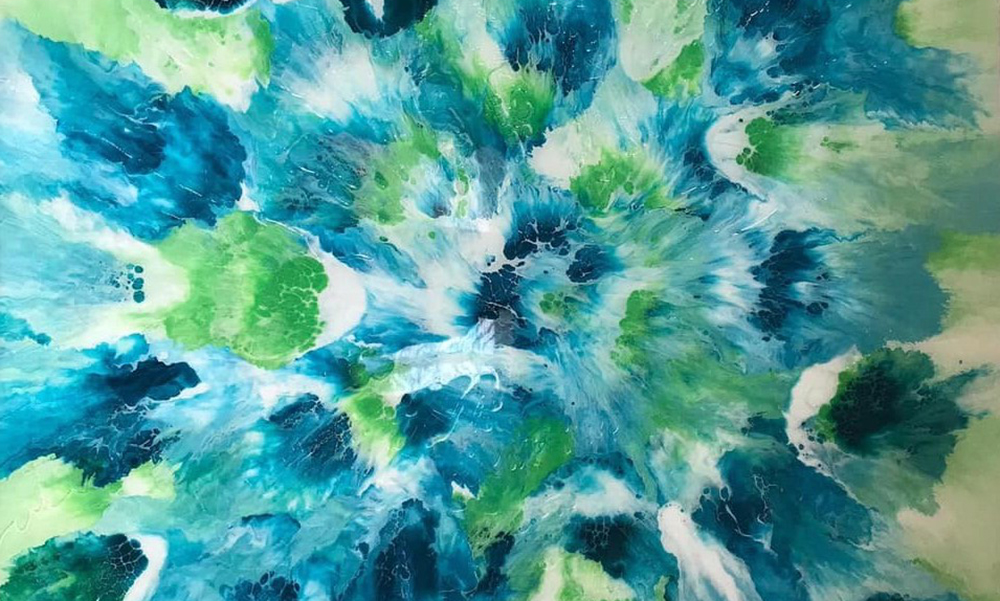 Charlotte tells us that she « grew up in the mountains and lived in Nice for ten years before travelling mainly to Australia. Then she arrived at Saint Barth and fell in love with him. Like many artists, by the way. That was eight years ago. For her  » it is an island where she felt directly at home from the very first day. She has always been an artist, but it is here that her inspiration really began and allowed her to reveal herself in Fluidart. It is when she takes control of colours that she expresses herself, and when she loses it that everything makes sense in her works. She has lived the most important moments of her life in Saint Barth and each painting reflects in its own way my blossoming and her love for this island.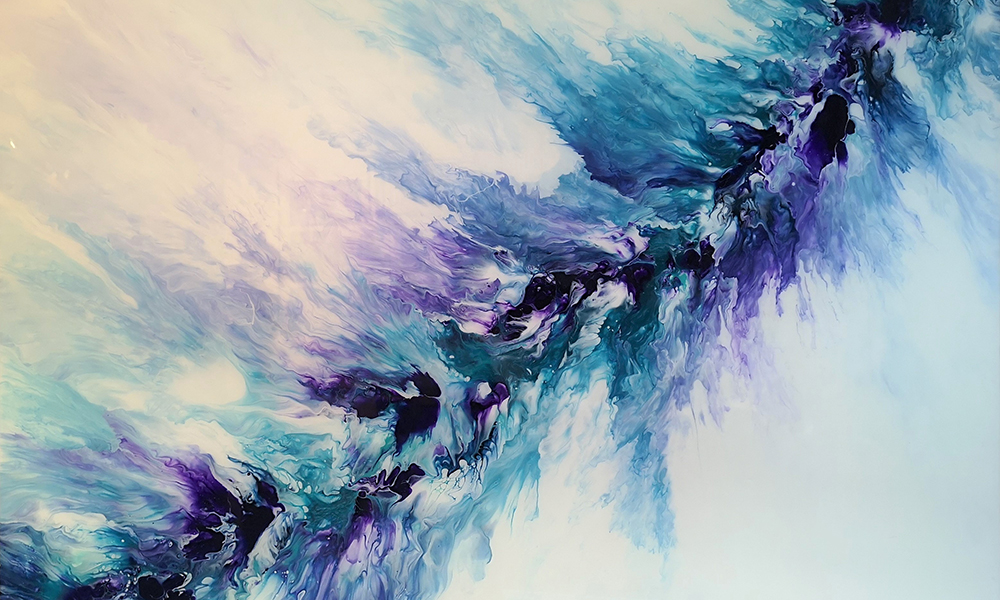 His work gives me the impression of an analysis of the waves and surf of the ocean, but seen from above. And then its explosions of warm colours with more grey tones are very pleasant to discover. I wonder if she didn't find her creative energy in mixing the Caribbean Sea with New York skyscrapers and then Venice Beach atmosphere in Los Angeles.
Well, we at Destination Saint Barth love it, so we advise you to discover it at the Saint Barth Artists Association. She just recently joined her.