This month, Destination Saint-Barths highlights a must-see islander contemporary sculptor. Jean Martin translates his universe and reflects on the space to be invested. Moreover, original initiatives are born in his sculpture and thus demonstrate that Art no longer depends on academic conventions but strives and rises towards new practices.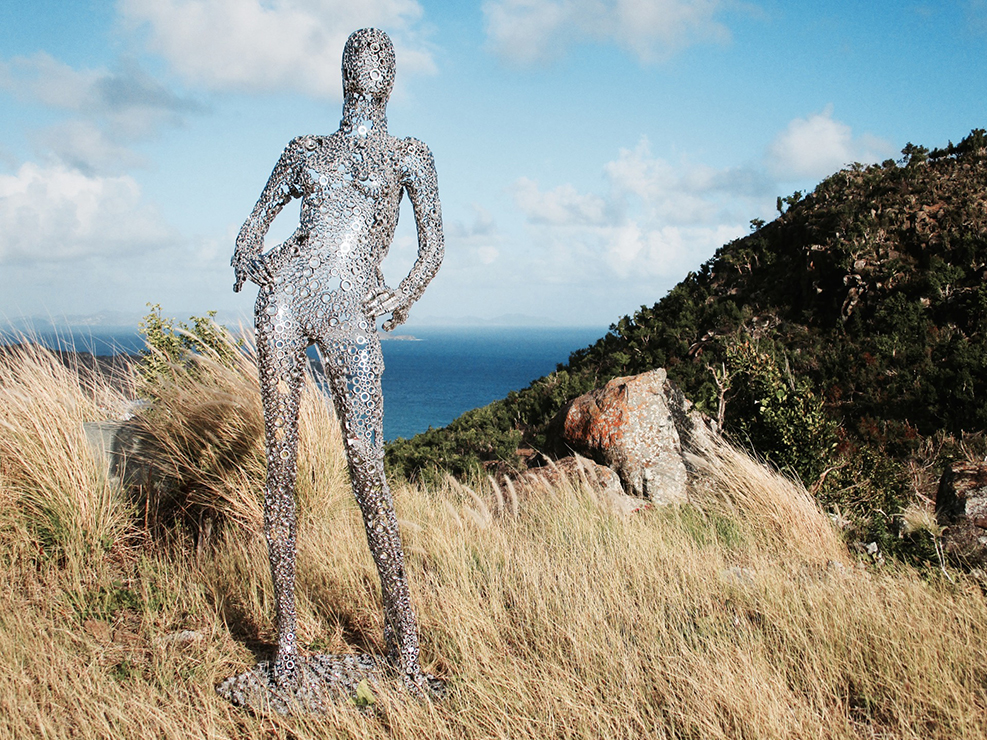 An artist at heart, he discovered stainless steel seven years ago. « This material beyond its physical qualities offers a real complexity in its work before it is revealed, a freedom of creation and design rarely equalled. »
His beginnings in the abstract and the mixture of materials quickly led him to his Fluid Design collection, which expresses his desire to freeze these unique pieces in the moment. More recently, Jean Martin will continue with the Sculptures Ecrous series and create these steel bodies.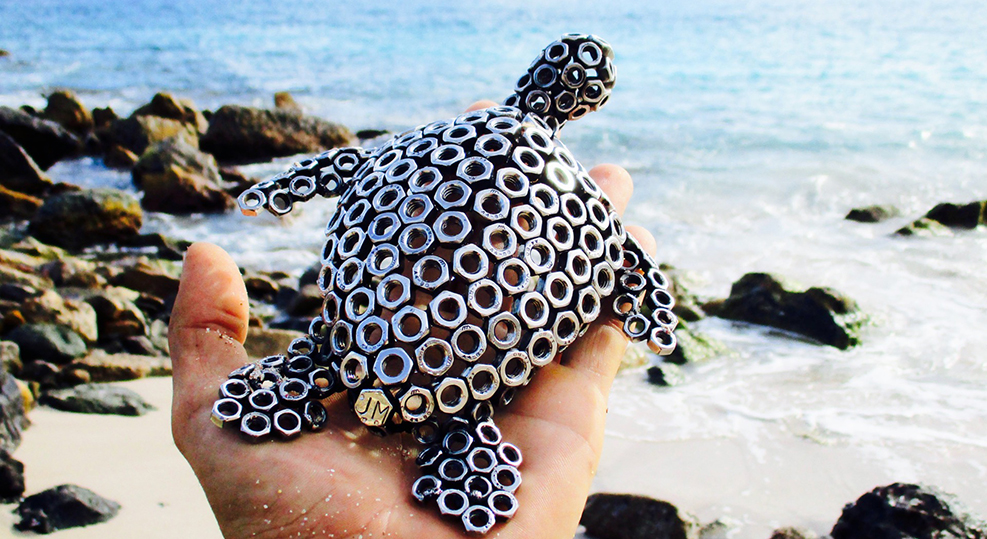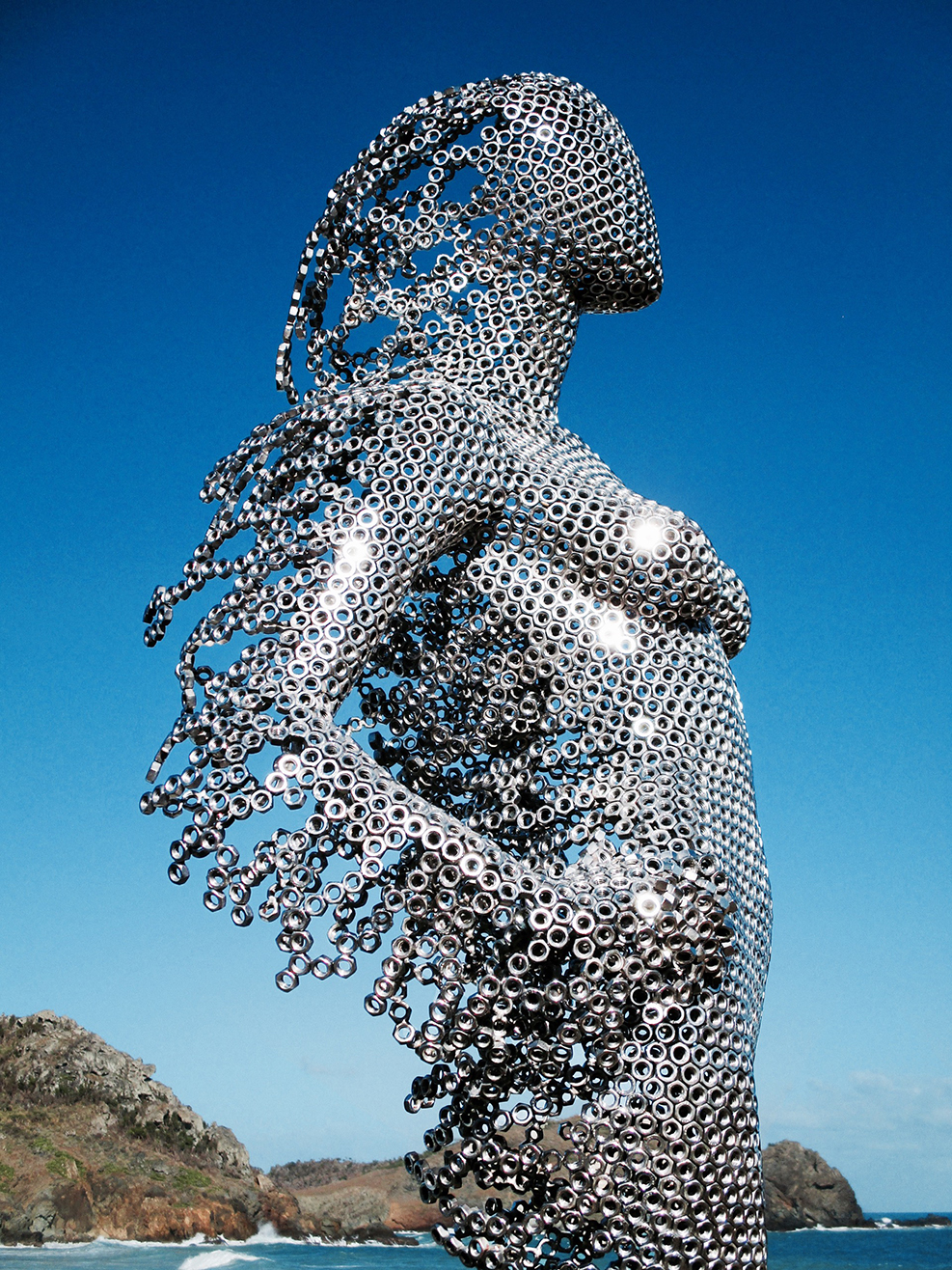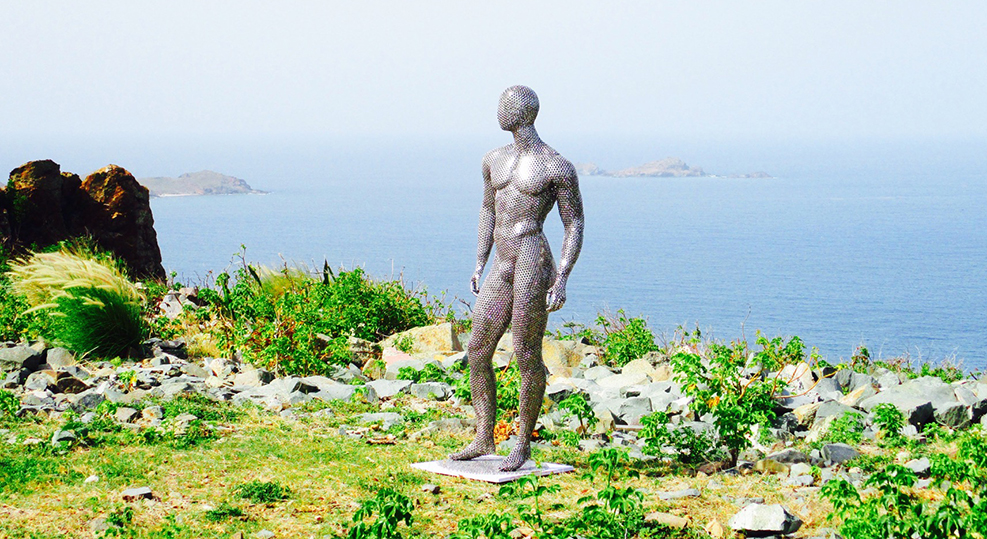 « We feel a very beautiful emotion when we discover these sculptures marked by classicism and modernity » NLDR.
You may have seen his artworks in some of the most beautiful villas on the island. Jean Martin, member of the
ARTISTS OF ST BARTH Association
, is an active proponent of their new Art Tasting program where they organize mini exhibitions of suggested art pieces in villas whose owners are curious about local art. This led to several purchases, for example at
Villa NEO
, an exquisite six-bedroom property located on the hill above the beach of Saint-Jean. Now, it can boast of nearly 50 art pieces done by artists based in St Barth, be they paintings, photographs or sculptures. The owner of
Villa NEO
, himself an art lover, was seduced by the vibrancy of contemporary art made in St Barth. These art pieces provide his villa with a local and exclusive feeling which matches its spirit perfectly.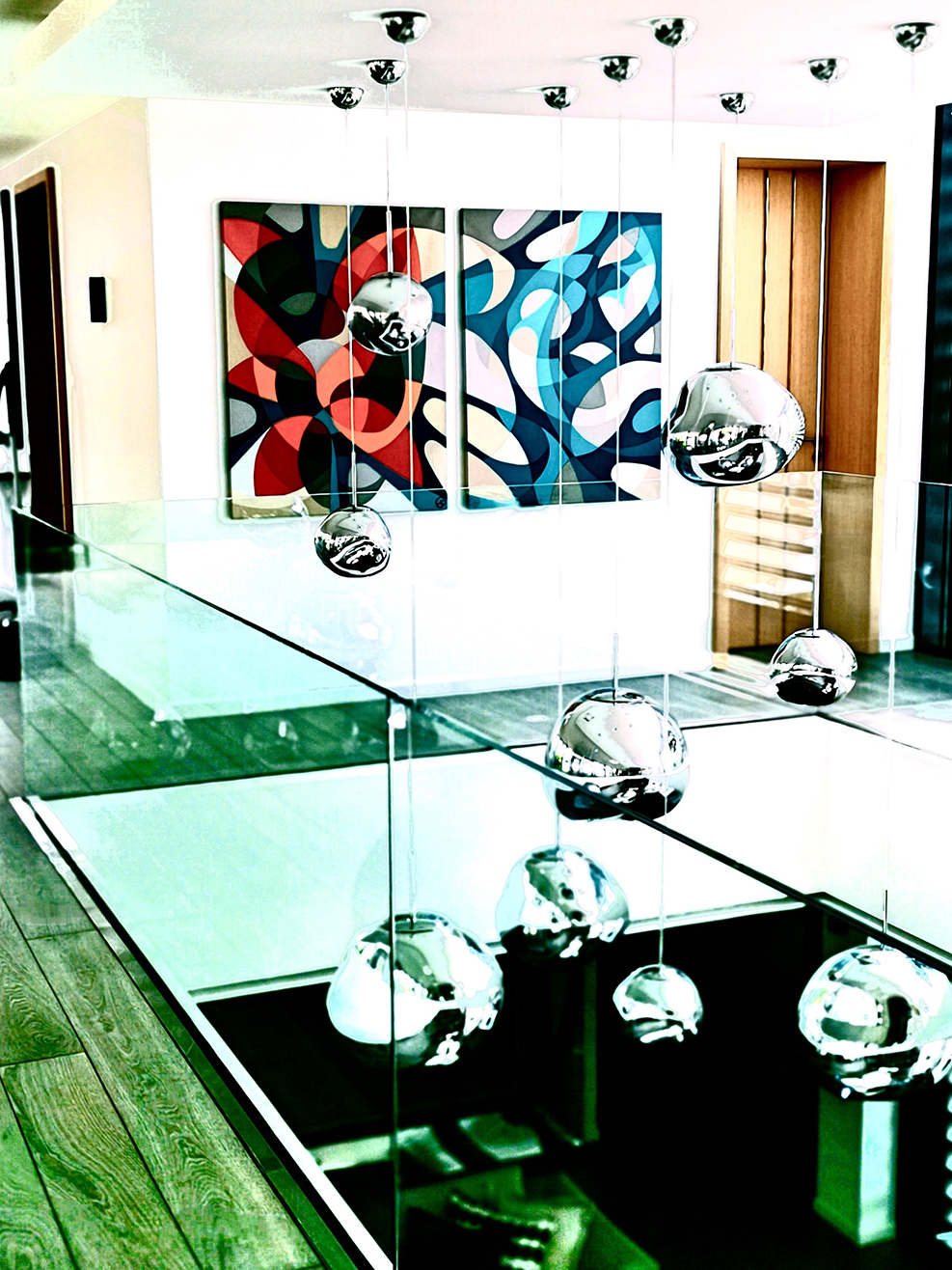 And don't forget to meet Jean Martin and the ARTISTS OF ST BARTH at their famous Art Parties… The next one is due for December 13th at Christopher Hotel with Puerto Rico as a guest country ! More information soon to come.