Emmanuel Giacomelli, 46, from Bordeaux, discovered a passion for cooking at the age of 15. His career as a chef extends from Saint-Tropez to Saint-Barth via Corsica, England, Tahiti and Saint-Martin. Come on, we're telling you all about it…
Like any passionate person, Emmanuel likes to share his know-how, in terms of gastronomy, it is an excellent thing for our culinary pleasures. Its skills allow it to offer a wide range of French, Mediterranean, Italian and of course traditional Creole dishes. Dishes prepared with the best vegetables, the best fresh seafood and very high quality meats strictly selected by ourselves.
Apart from your villa and the many restaurants on the island, it is also pleasant to dine at home, with lovers or to receive friends. But you won't want to cook. That's why, a private chef is the freedom to plan your meals at your convenience in order to fully enjoy your holidays and your guests.
Emmanuel offers to plan all your meals daily and freely according to your wishes, from breakfast to dinner. To do this, it offers a wide choice of kosher meals, vegetarian and vegan dishes, and low-fat and low-sodium menus, tailored to your tastes and dietary restrictions.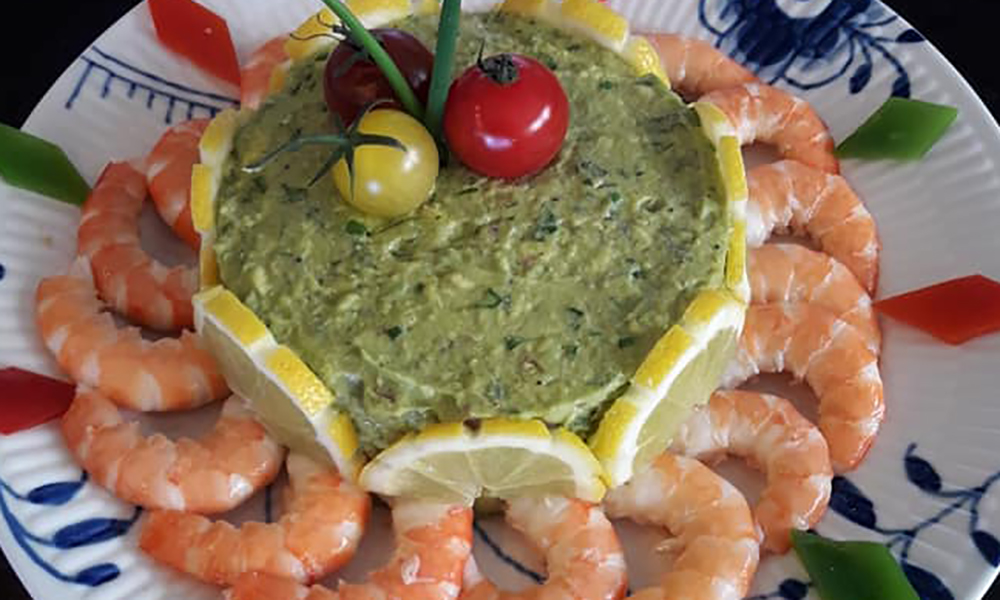 Oh yes, you want to organize a small cocktail dinner, no problem, Emmanuel offers you a wide range of hot and cold appetizers and sushi platters to share with friends. This will be a good opportunity to discover its succulent Creole appetizers.
At Destination Saint Barths, we love this kind of chef, so we let you know about him. If you want to book his services, please contact us.