A beautiful view of the Caribbean Sea, a breath of fresh air, silence interspersed with the song of birds. Moments of happiness in beautiful appetizing dishes and art on the wall. Without a doubt, you are in Santa Fe.
At the age of thirty, David arrived in Saint-Barth and began working as a delivery driver for the Choisy bakery. A position that allows him to meet many chefs, since he delivers the hotels and restaurants on the island. Sometimes he works extra in different restaurants and makes friends with some chefs and restaurant managers. One thing led to another, he became a waiter and then room manager at Santa-Fe, one of the oldest restaurants in Saint-Barth, much appreciated for its extraordinary setting and authenticity. Then he goes to Sereno as a butler! But his journey does not end there. While he is quietly having a coffee at DoBrazil, he meets the boss who offers to work for him. He starts working as a waiter and some time later, naturally he takes over the management of the restaurant that he will run for nearly ten years! DoBrazil changes ownership and David changes brands. He interspersed two years with the very « select » Nikki Beach as head of rank.
After having worked for more than fifteen years for others, he finally had the opportunity to start his own business. By chance or coincidence, it was the former manager and the owners of the Santa Fe who asked him if he would agree to take over the management of their establishment. It's a return to the roots for him. He accepts without discussion and immediately gets to work.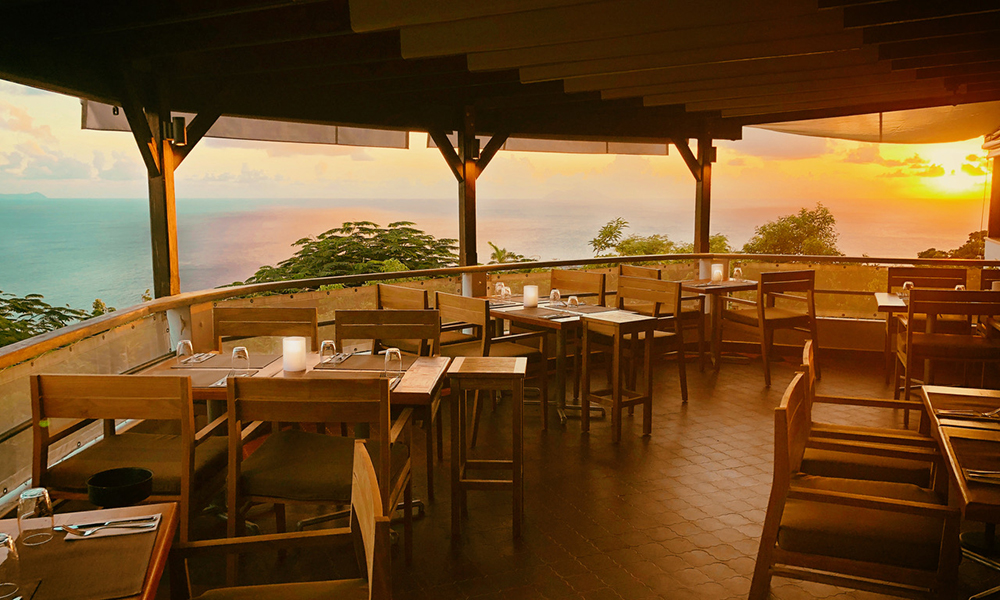 It is a friendly and family restaurant that has remained on a human scale and people come here above all to do themselves good! To be in Santa Fe is to temporarily disconnect in a place that would be at the same time, at the sea, in the countryside and in the mountains. If David was particularly keen to take back the Santa Fe, it was simply because the place is magical and it has the particularity of being far from everything! When you drive past it, you never suspect for a second that it has two terraces with a breathtaking view of the sea. Authenticity and simplicity combined in a natural setting, it is for these same reasons that David did not hesitate for a single moment to embark on this beautiful adventure. So, as far as the menu menu is concerned, we leave you with the first taste of discovery! But, to whet your appetite, know that one of the must of Santa Fe is « the homemade octopus, blanched and grilled with a little Espelette pepper »!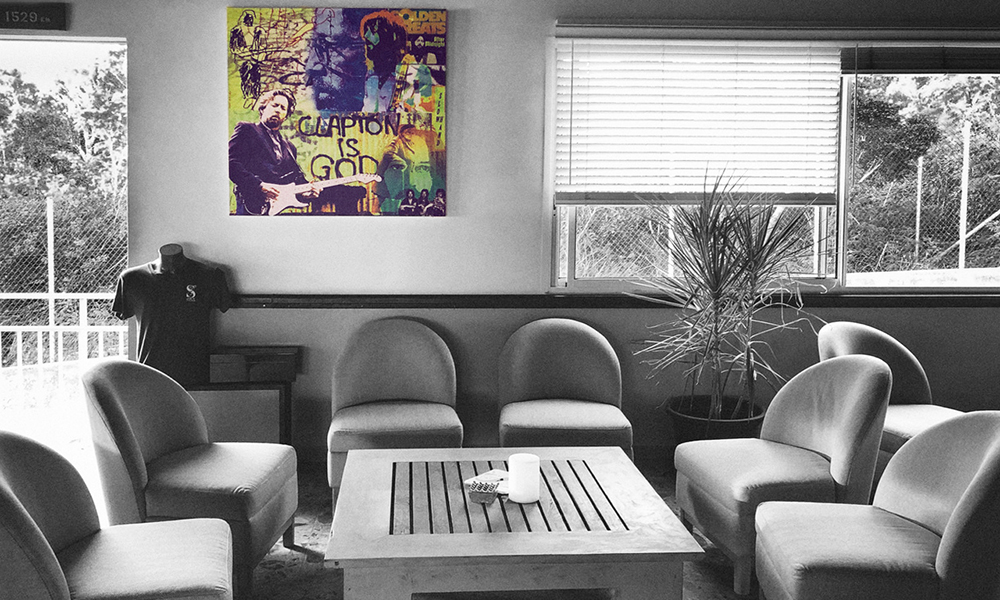 And if you wonder whose paintings you can admire on the wall of the Santa Fe… well, Olivia Lerolle is the creator of them. We told you about it last week in our article about her. We invite you to read it or reread it.
If you would like to book a table at Santa Fe, contact us, we will be happy to arrange it for you.