Gabriella, 59, grew up in Punta del Este, a coastal city in Uruguay. She has lived in St. Barth with her family since 2005. His inspiration comes from the painter Nelson Ramos (1932 – 2006), a Uruguayan artist whose works have been sold by the famous Christie's gallery.
As a child, she marvelled at a simple box of coloured pencils. For her, it is a revelation, at that moment an indescribable emotion invades her, she discovers that colors can produce in her strong feelings about her being. She learns to combine colours and starts drawing.
His parents encouraged him in this direction and offered him art studies in private schools, particularly in Nelson Ramos. After the end of the dictatorship in Uruguay, the Fine Arts School reopened its doors. She enrolled there and continued her studies in art.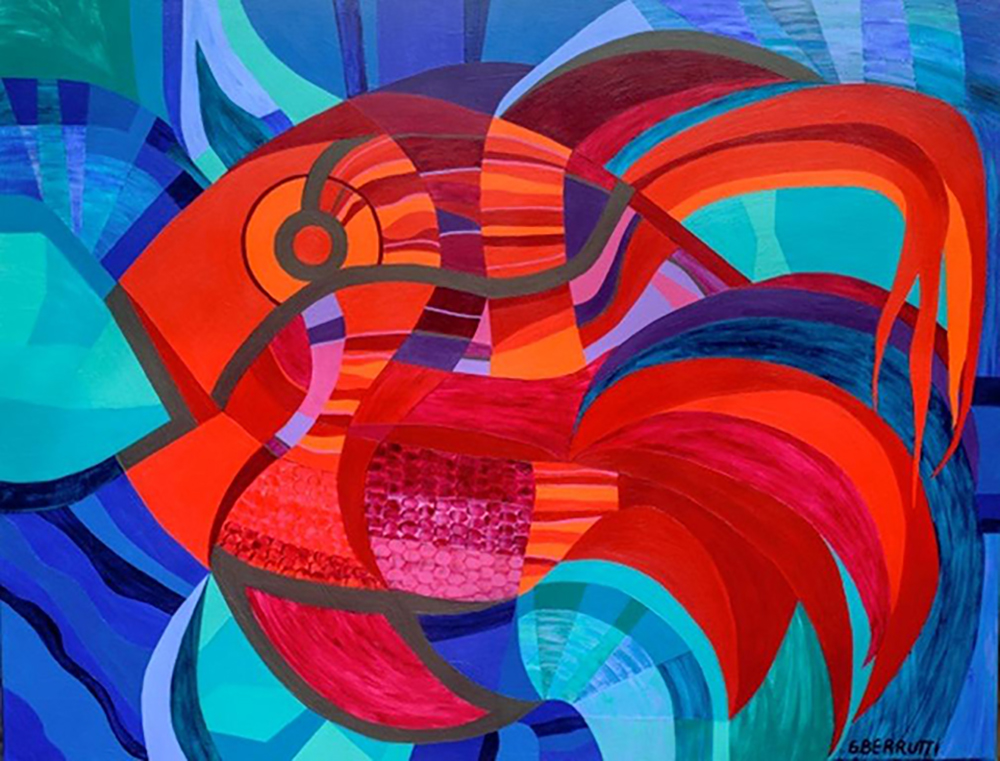 Gabriella paints energizing canvases, full of curves combining warm colours with each other, but also cold colours, in both cases, the contrast is striking. Flowers, fish, faces, hearts, butterflies but also sometimes in a slightly naive style, they are part of his catalogue of creations.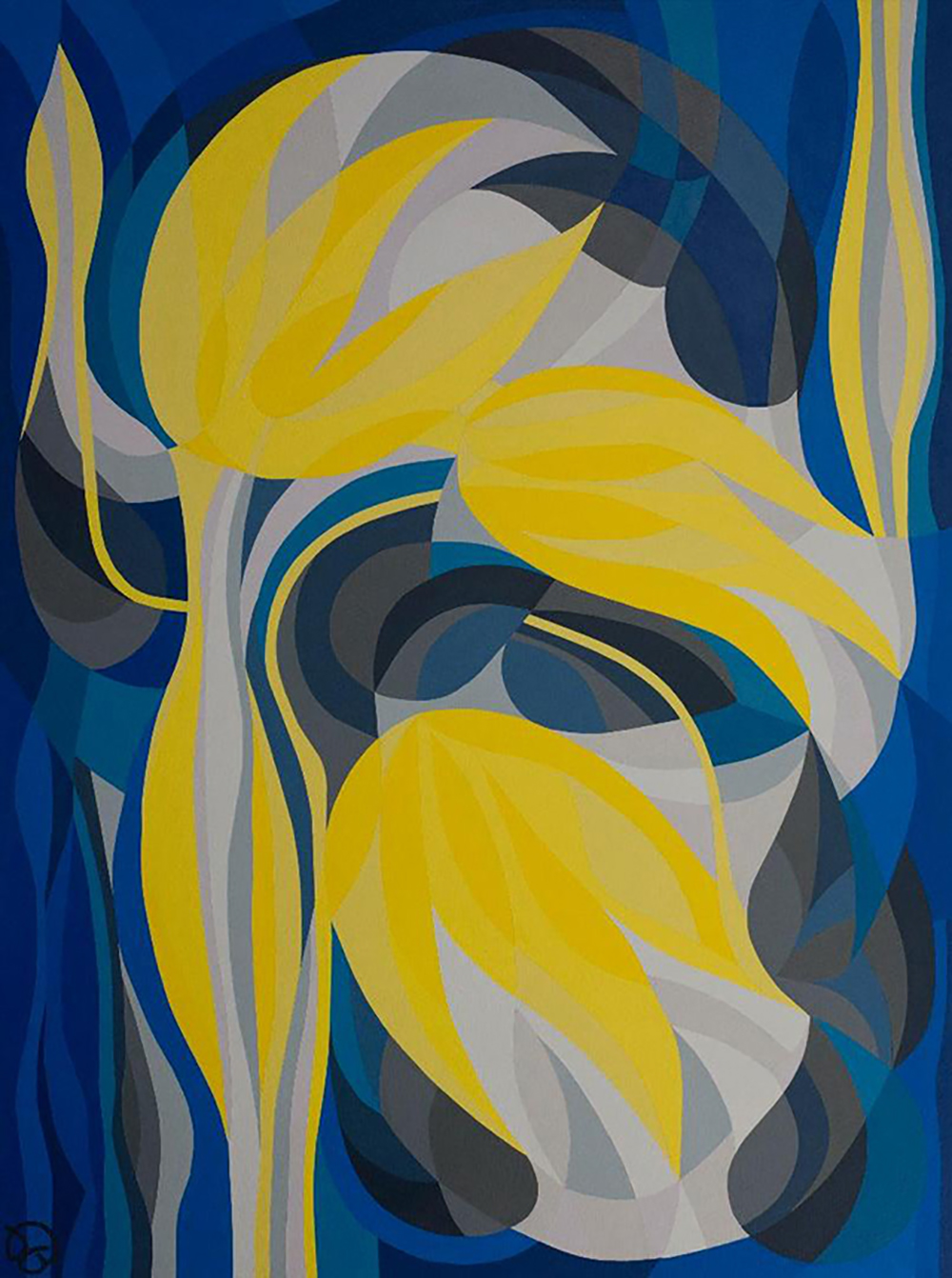 Gabriella regularly participates in travelling exhibitions on the island, but not that, she also exhibited her work for a few weeks at the Christopher Hotel and icing on the cake some of her creations can be found in one of the most beautiful villas in Saint-Barth: the Villa NEO.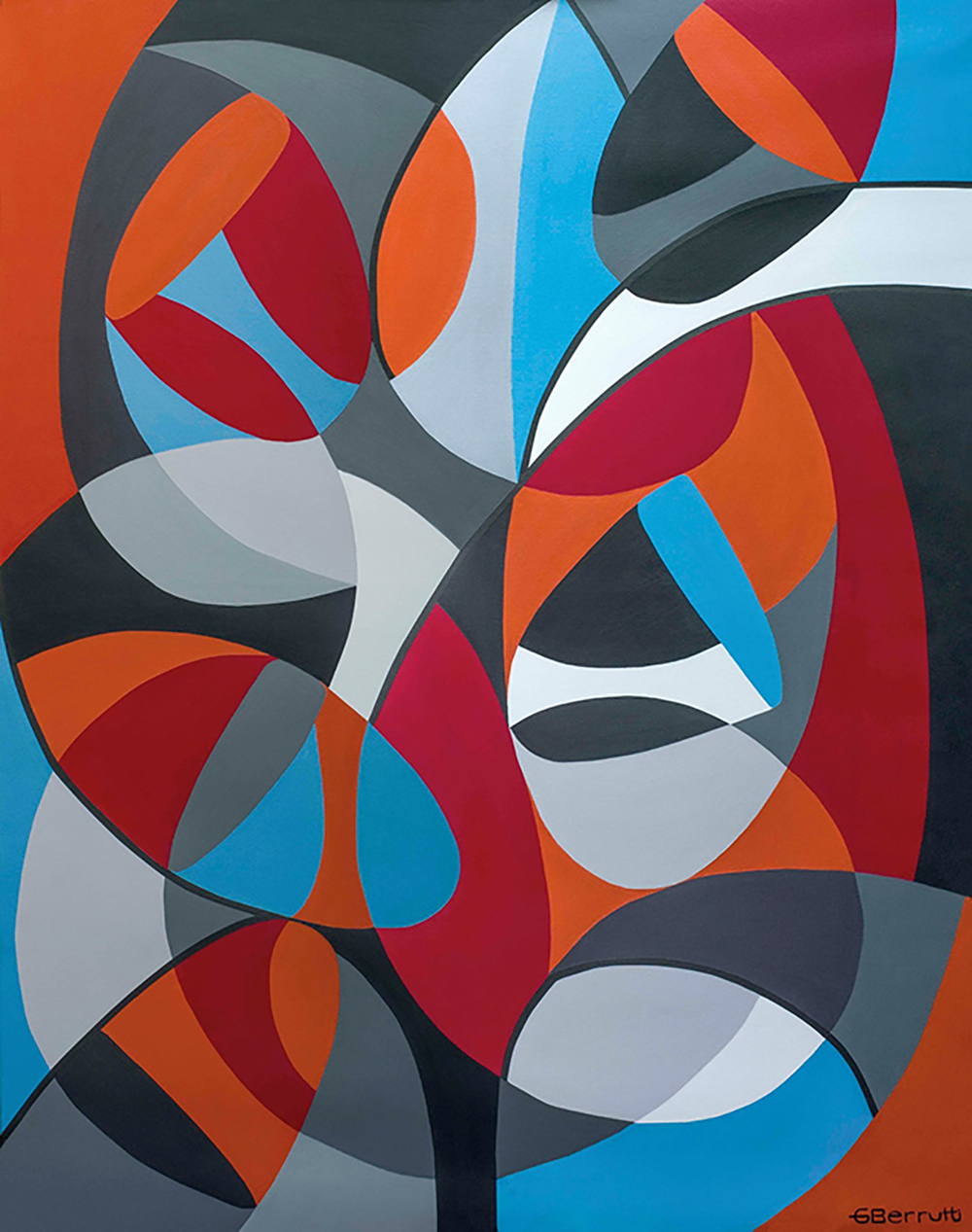 Today, Gabriella is known all over the island of Saint-Barth, she is one of the artists to know and discover. We at Destination Saint Barths love it, so we share information with you.