It is Wednesday November 27th that Pati celebrates the 30th anniversary of the St Barth French West Indies brand. On this occasion will also be launched the first Art & Food Market of the season. All visitors to the island are invited to the deck of the Saint-Jean boutique, just opposite the Vaval centre, to celebrate this anniversary together with a welcome drink.
In a warm and friendly atmosphere, you can admire the works of the island's artists, based at the Pati Gallery in Saint-Jean. Guests will be able to discover a craft market and taste chic street food, served by Executive Chef Jarad MacCarroll of Hotel Le Toiny, recently awarded by the Caribbean Gault & Millau as Best Chef of the Year 2019.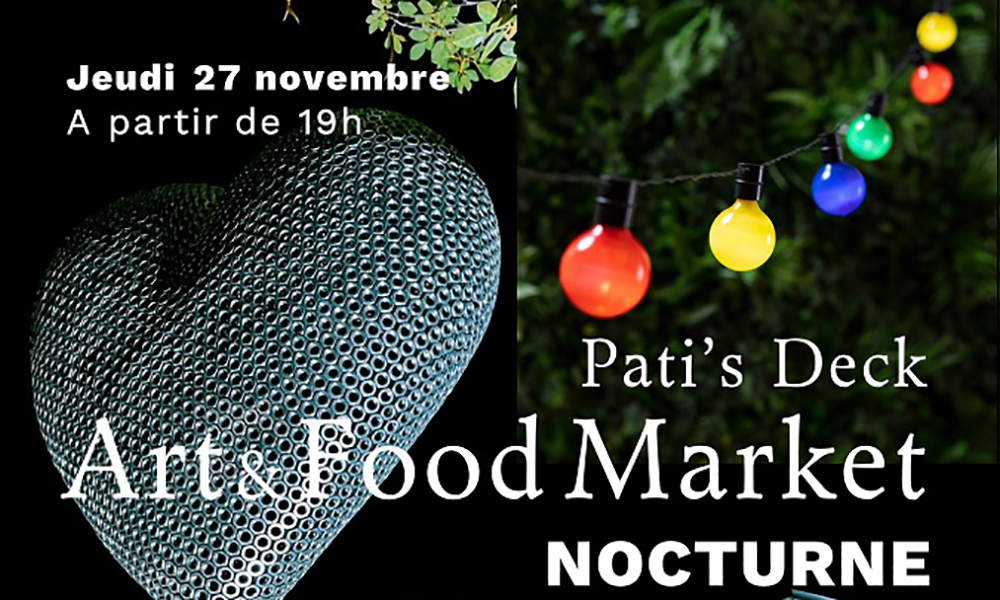 Saint-Barth et Pati is a beautiful love story that has lasted for more than 30 years. Arriving on the island after a long journey around the world, with a watercolour box in her pocket, Pati is inspired by the sweetness of life and the stunning landscapes of the island. In 1989, she invented a « signature »: St Barth French West Indies: a square like an island on the fabric, a sign of belonging to St Barth. Marked forever by this unique and magical island.
In a few weeks, you will be able to discover the new 100% original collection that will combine iconic and timeless pieces with « trendy » products for men, women and children in vibrant colours and unique details. Metallised frappés, fresh and delicate cotton, cashmere, fluid and comfortable fleece, pima cotton also called « South American silk » are the materials that will compose this creative collection for a casual, chic and refined look.
But Pati is also a painter, and soon Destination Saint Barths will introduce you to her and her work as a painter.