During your holidays in Saint-Barth, you should never miss the sunsets on the Shell Beach side. But, the best of the best, it is a sea trip to admire alone in the world, as a couple or as a family, a sunset in the open sea aboard a sailboat. And for that we present Greg and his sailboat.
Gregory is not a native of the island, but he has lived since the age of 3 in Saint-Barth. He is a sailmaker with more than 15 years of experience in sailing. He knows the island and all the Caribbean islands like a little pirate. He will be able to make you discover paradisiacal places and make you enjoy the best places for a sea trip with a distractive or romantic tone.
It was at the sailing school that his first contact with the sea was made. Over time, sailing has become a growing passion for this child. A fan of surfing, windsurfing, kyte surfing and scuba diving. All his activities lead him to the sea. In 2003, fate caught up with him and he embarked on a prototype sailboat, alongside Captain Marc de la Corgue De Rosny for a crossing in the south, to Trinidad, then Cape Horm a few years later.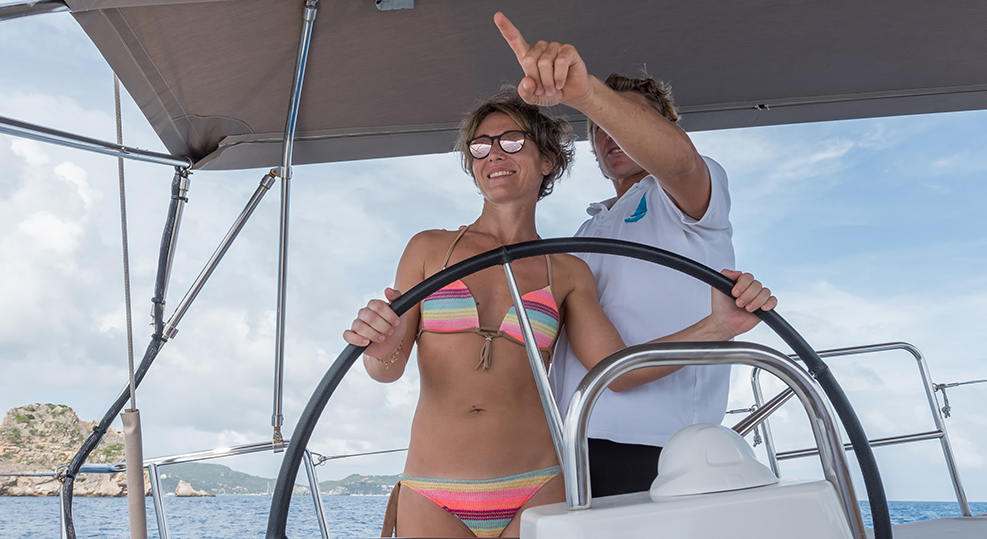 From his adventures, he decided to make it his profession and created his company Fun Sea Stem. He bought a First 210 Spirit in 2008, then a Sun Odyssey 42DS and finally a Dufour 500. A magnificent Sloop of 15 meters (50 feet).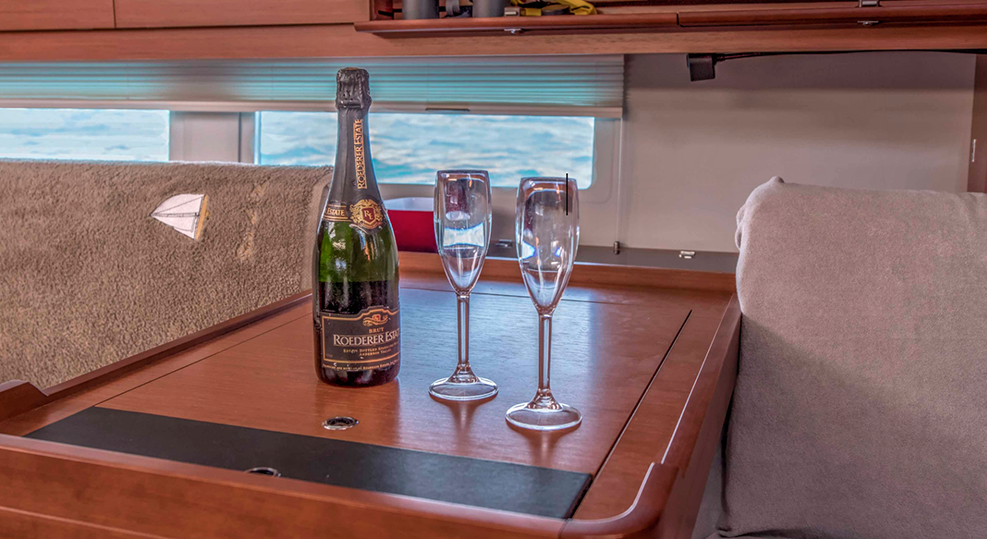 It happened to him to make an exit from Gustavia to Colombier with a New York couple, the couple descended to shore was accompanied by a photographer, accomplice. During the walk on the beach of Colombier, the man put one knee on the ground and proposed to his beautiful wife….. Wow, what a surprise for the woman. Of course, she said yes, it was so romantic. Then the couple, and the photographer, boarded Greg's sailboat, which had prepared the champagne and toast to enjoy a beautiful sunset.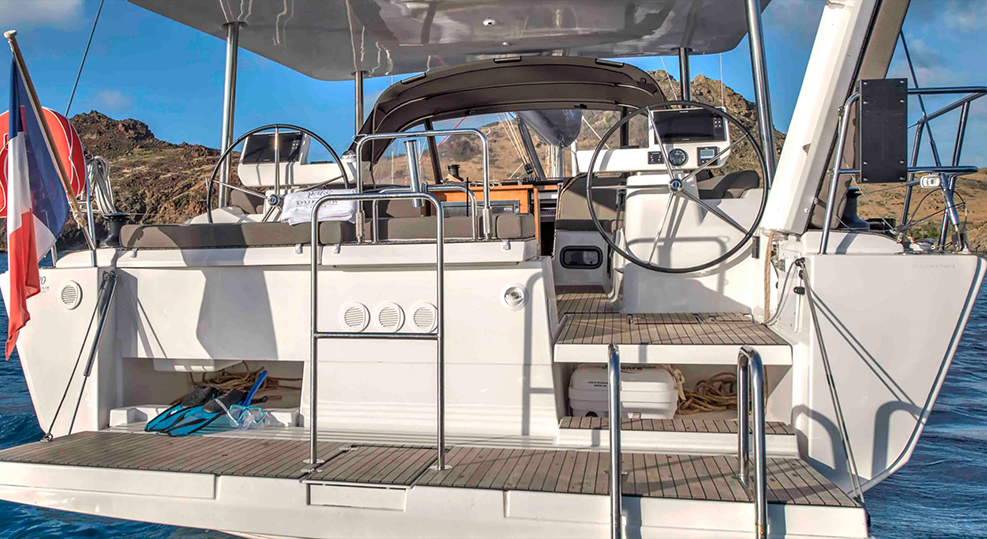 Greg and his sailboat perfectly combine the philosophy of a yacht with an elegant and luxurious style as well as a marine boat with exceptional performance will make you spend pleasant moments on board. With a quality service and an unfailing kindness. We at Destination Saint Barths love it, so we highly recommend it.