Today is the big day. After more than a year of various hassles, the new platform is finally in place. A brief history and presentation of the speakers.
Initially created in 1996 by Catherine Sanchez, a Bamboo company, the www.saint-barths.com website was a precursor in terms of a portal for the promotion of Saint-Barth. After Irma in 2017, Catherine Sanchez approached me to sell me her website www.saint-barths.com whose name is Destination Saint Barths. A sales contract was signed in August 2017 and I became the legitimate and sole owner.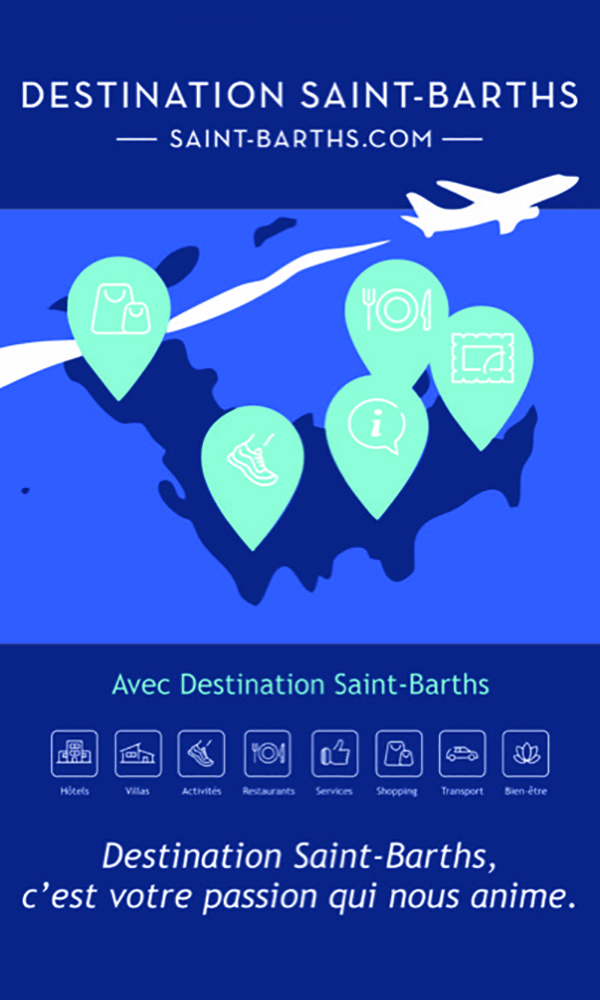 Today, November 4, 2019, I am happy to have solved various problems and to officialize the launch of my new platform. So, go to www.saint-barths.com and you will discover a platform with a very refined design.
You will find information on how to organise your holidays in Saint-Barth, divided into seven main themes: hotels, villas, activities, restaurants, services, shopping, transport and well-being….. More than two hundred villas will be listed on www.saint-barths.com to be offered for rent. Currently, the site has an average of more than six thousand visits per month. There are also thousands of annual visitors who, thanks to the newsletter, come and come back to get news from the island. The objective of my entire team is to put Destination Saint Barths in the top position of Internet platforms for the island of Saint-Barth.
This is Laëtitia Sendron, our sales representative who has a great deal of know-how in relational matters. Originally from Madras, India, she grew up in a family where tourism is the key word. A father hotel manager in Chamonix, a mother at Air France. Initially, she wanted to become an airline pilot. Laëtitia will be a hotel concierge in some of the most popular hotels in the world. One day, she arrives in Saint-Barth and it is love at first sight. She worked for Carole at Ti St Barth. Today, it is now multifunctional for Destination Saint Barths. Email: [email protected]
For the editorial part of the blog, I asked Christian Lange to write articles about events, restaurants etc….. He has more than thirteen years' experience on the island of St Barth. He is a talented artist, but also a journalist with a press card since 1999, which means that he knows his subject and will do good articles for us. But, Christian Lange was also a janitor in a luxury hotel in Brussels, his hometown, reception manager in Saint Barth, he did public and press relations for a hotel chain and tour operators, but also for an airline. It's a thirty-year career in high-end tourism. Email: [email protected]
Maxime and my son Angelo Magras contributed to the computer development of the website. They are both passionate about computers and perfectly capable of creating websites. It is also Maxime who completely redesigned the myvillainstbarth.com website, a very talented person, who works in the shadows but without whom our new website would not exist.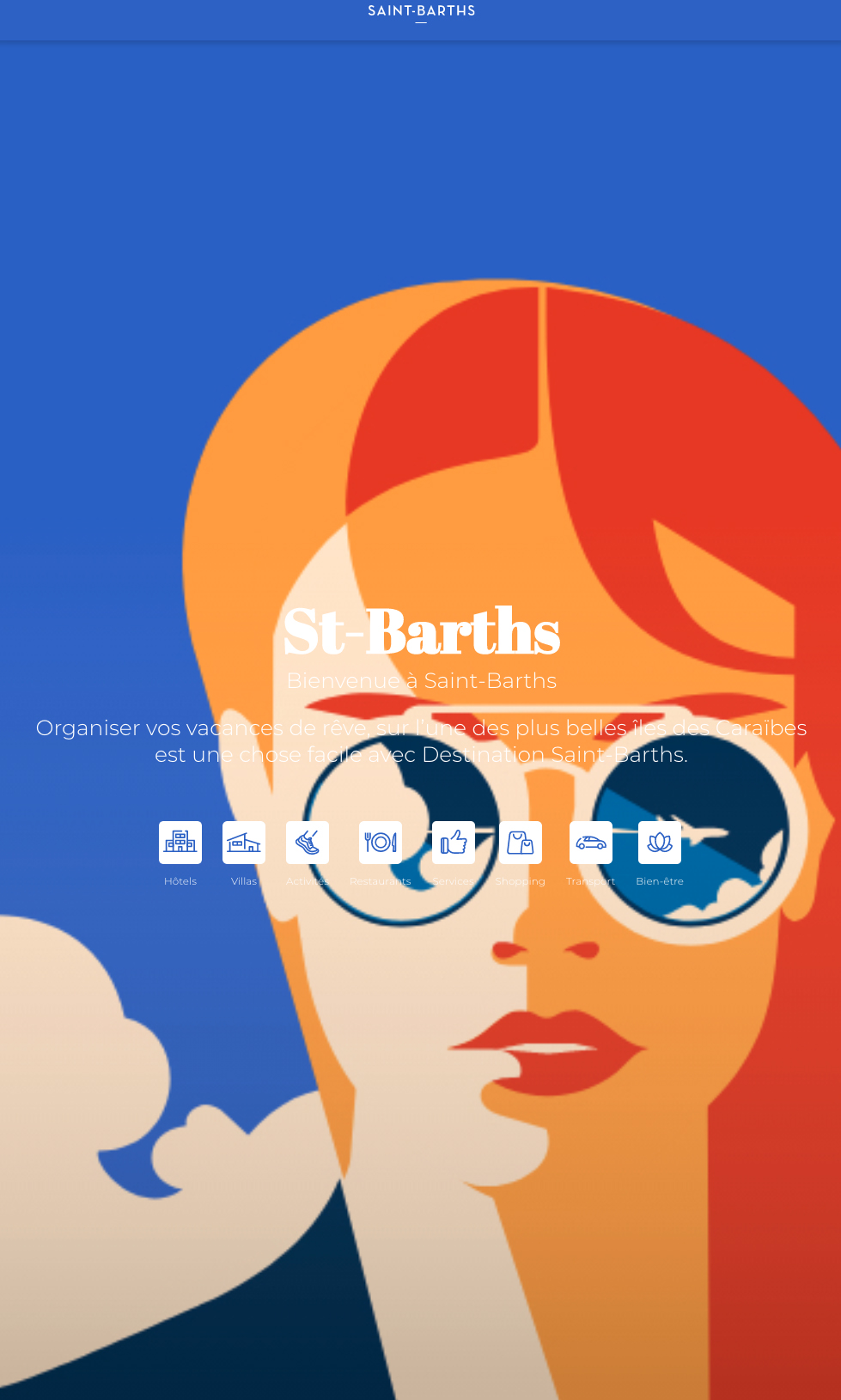 There is also the Grizilie agency and the AEP agency. One designed the site's design, creating the sumptuous young woman who welcomes our visitors to the site (for some, she has the look of a young Irish woman, a tall red hair, for others, a platinum blonde look who knows everything about Saint Barth). The other, deals with SEO in search engines.
Best of all, Destination Saint Barths – www.saint-barths.com is a brand registered with the INPI and there is a coexistence agreement between La Collectivité and my company for the representation of the Saint-Barth brand, this is my last article on the blog. I leave the hand to my team to bring this magnificent platform to life, which we all hope will become Number One.
Monique Turbé