You have certainly all seen the TV spots promoting the recycling of end-of-life devices. Aurélien Gambade, has made it his specialty. It recycles old engine parts or other parts into real works of art.
A mechanic by training, Aurélien uses mechanical parts to create three-dimensional works inspired by his immediate environment. It all started with three nuts that he simply assembled to make an owl.
His entourage loved the idea directly. A colleague ordered him a football player for his son, then a musician playing the saxophone, etc….. Then he set out to conquer the Christmas markets and craft markets.
It is quite naturally, that his artist name Dvis Dformes comes to mind. Making shapes with screws, nuts, fasteners, old engine parts, motorcycle parts, handles, fasteners can be transformed into dogs, horses, turtles, iguanas, pelicans or octopuses in his hands.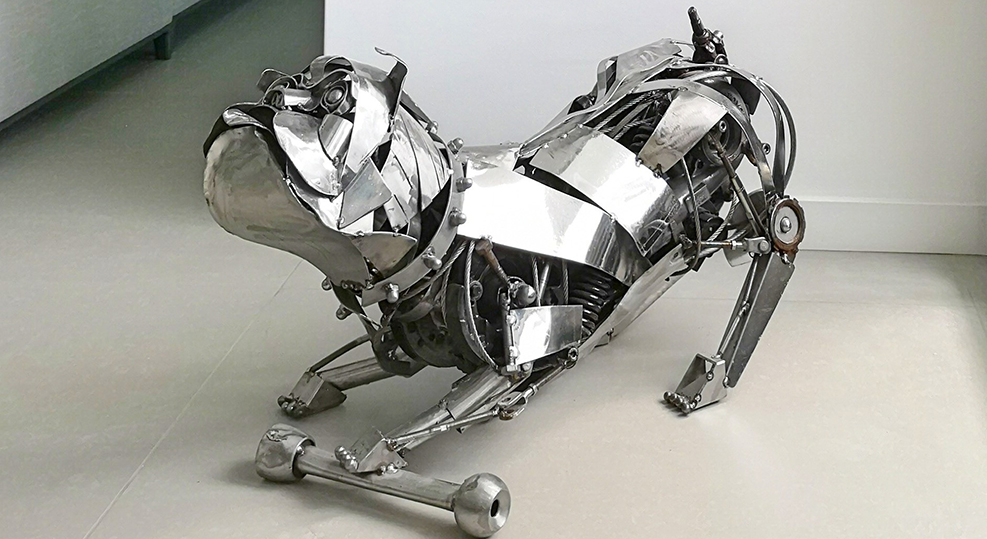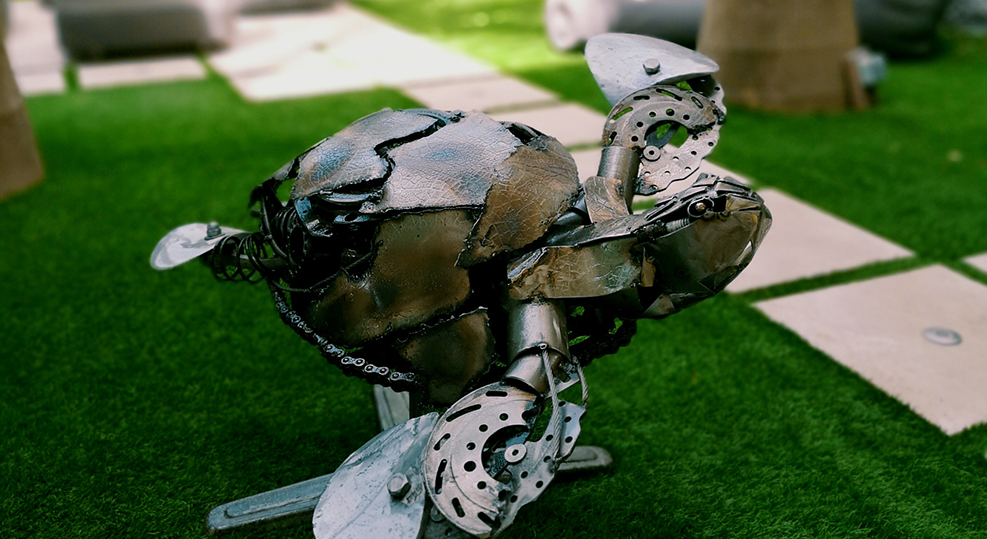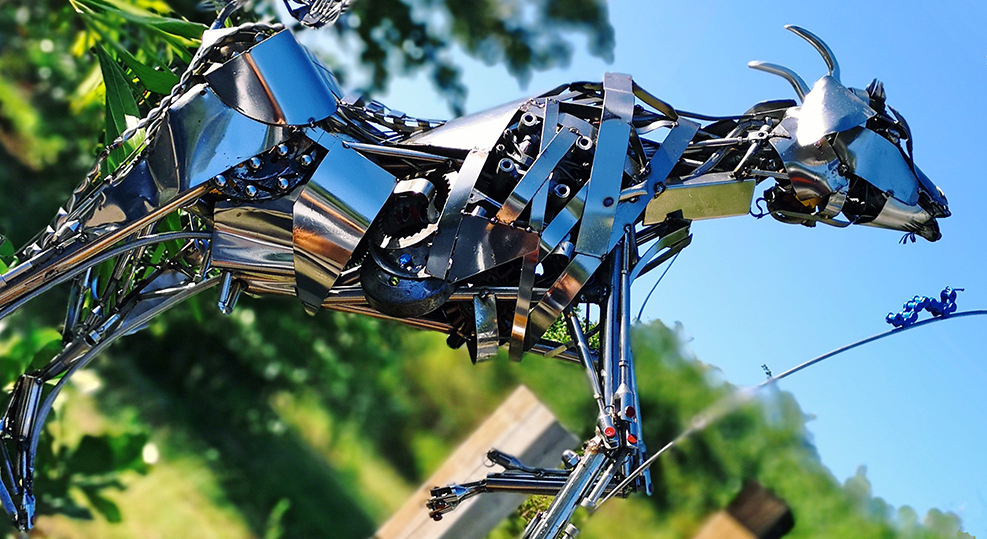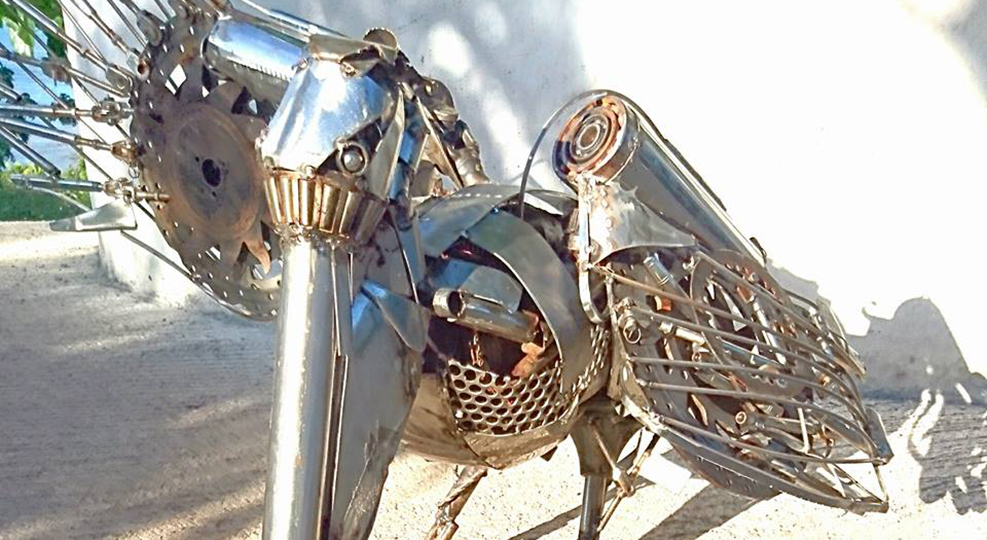 Dvis Dformes feels a real pleasure when he creates, time no longer exists, it is like in a timeless space where only the quality of its welds counts. For him, all his old pieces he uses tell him a story, that of their first life, that of their initial creation. He listens to this story and recomposes another one. Unconsciously, he must probably believe in reincarnation to make such creations.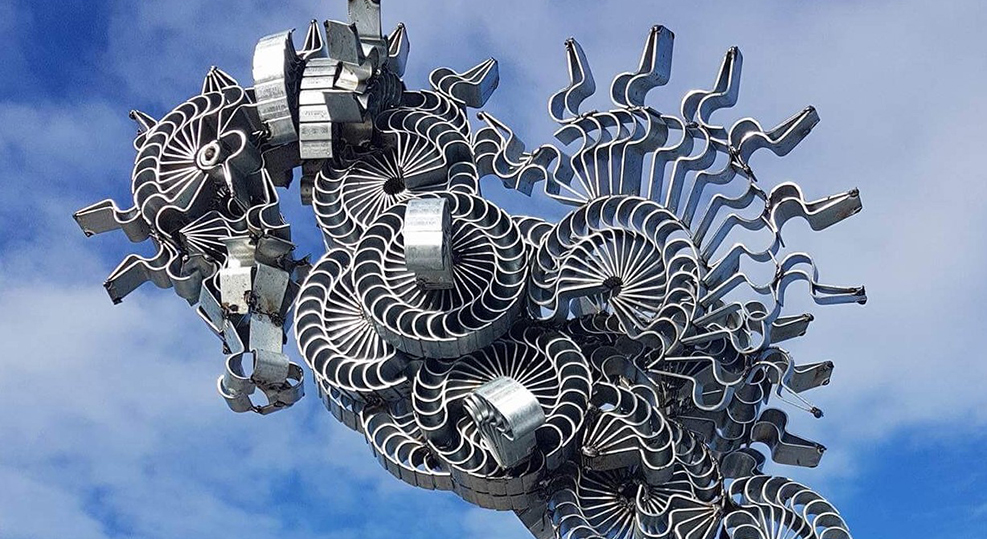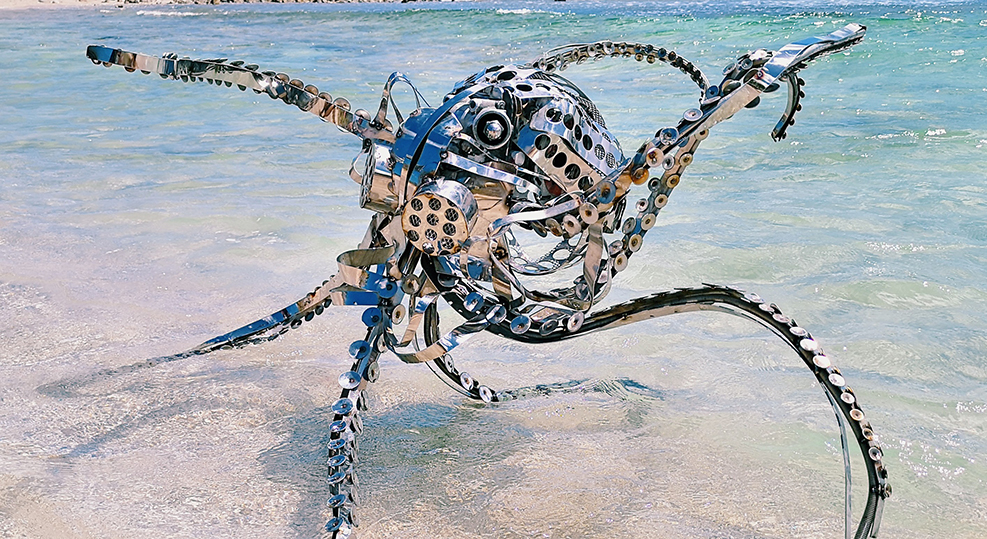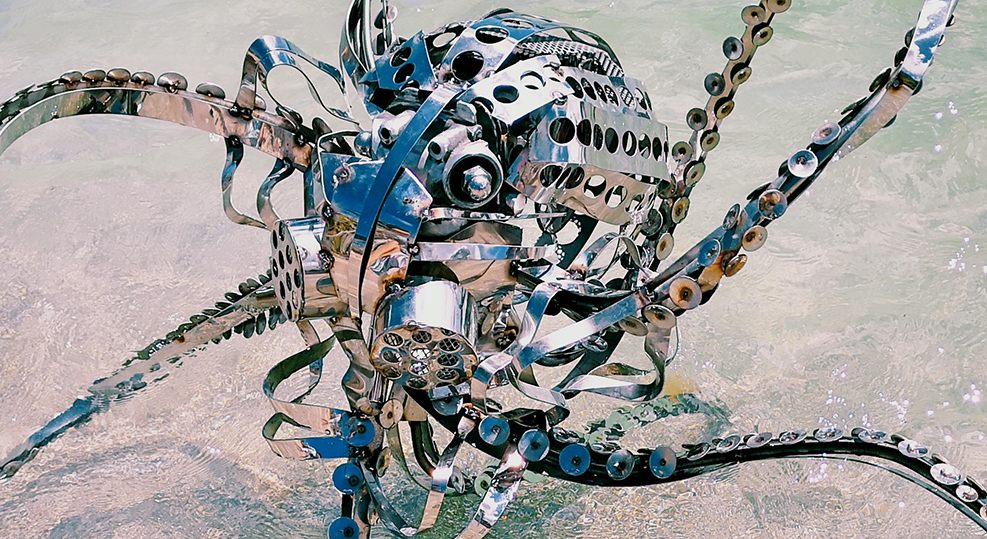 Dvis Dformes is part of the association of artists of Saint-Barth where you can discover some of his creations. We, at Destination Saint Barths, love and make you discover some of them in pictures.