Taking a holiday in Saint-Barth, an island bordered by beaches, makes you want to do water activities. For my part, I have been introduced to scuba diving, surfing, catamaran and Jet-skiing, but also to Seabob and that is what this article is about. SeaBob is the first company to have launched this activity in Saint-Barth: Seabob St Barth by H2O.
Cyril Reymann is 50 years old, was born in Versailles and grew up in Bordeaux although of Alsatian origin. He also lived in Cannes and for about ten years in French Polynesia. He arrived in Saint-Barth in 2012 with the idea of creating a sea-related activity.
In 2013, he created his company and became the first to offer the SeaBob adventure. The Seabob is a bit like an electric underwater mini-scooter that allows you to swim like a dolphin in complete freedom, on the surface and in depth.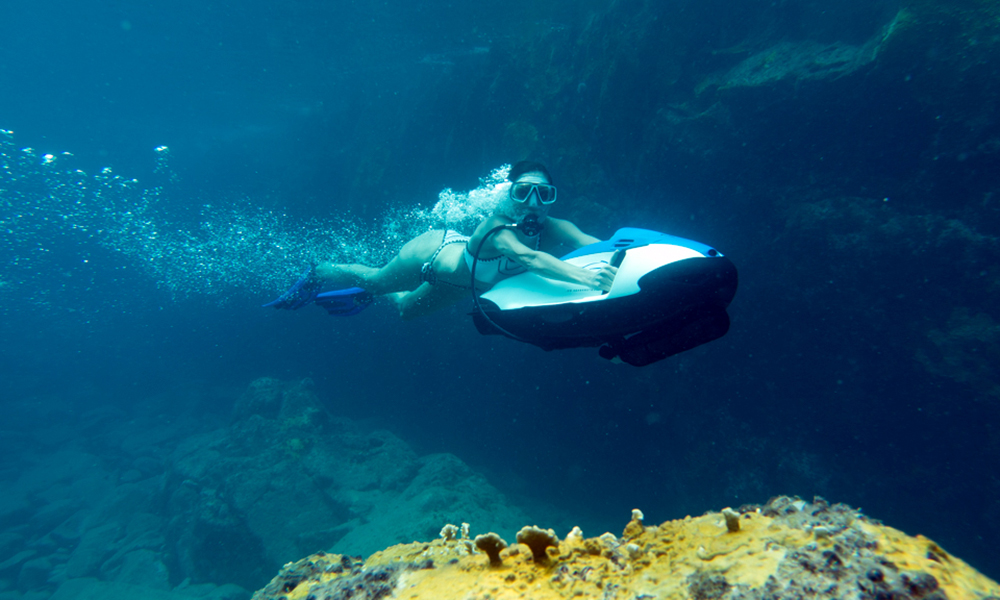 Over the years SeaBob St Barth by H2O has become the reference in terms of rentals and sales and especially innovative activities based on the Seabob. Since 2015, it has been the only Seabob approved centre in Saint-Barth. Thanks to this experience, Cyril has developed his activity and extended it to other activities by designing the Seabob Snorkeling Tour and the Scubabob, such as the FliteBoard eFoil which gives the feeling of flying over the water. It's fast, quiet and CO2-free. But also the Jetboard, an electric surfboard. Born to enjoy cruising, surfing and high speed on the water, you will discover and share the pleasures of the sea and green technologies.
As the Seabob is a diving activity, only a diving instructor can supervise the Seabob activity, which is why other service providers in Saint-Barth only offer rental services.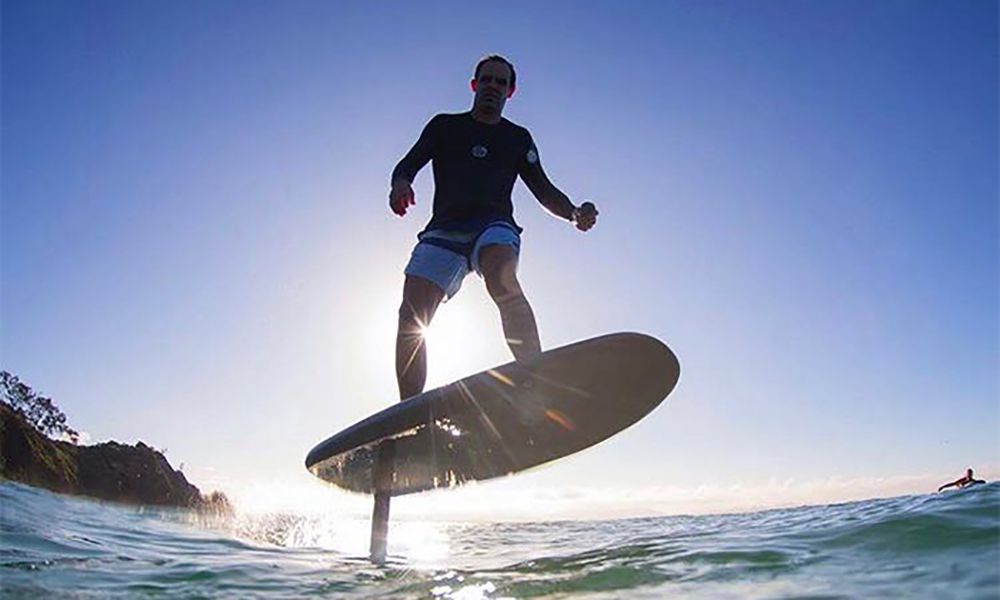 A little icing on the cake, try the VIP Diving by H2O. Learn to dive at your own pace in a safe environment. Indeed, Cyril is a former diving professional as a diving instructor around the world. It is with a boat full of sea experiences and a passion for underwater scooters that he is known in Saint-Barth.
Today, H2O's philosophy is to move forward with innovative sports and aquatic activities.
We invite you to watch both videos, they will make you want to try one of the experiments that Cyril proposes. If you want to, contact us. We'll make the reservation for you.