As we all know, or almost so, in Saint Barth, there is a very creative energy for all artists. From painting to sculpture, not to mention photography. As you know, Saint Barth is an island of art and we at Destination Saint Barth love artists and have chosen to present them to you. It is therefore normal to talk to you today about the 2nd photo festival.
The objective of the association is to promote photography because we have noticed a significant presence of both professional and amateur photographers on the island and they therefore have the desire to reach a wide audience by highlighting the photographic medium. Their goal is to create a real excitement by organizing events in different locations throughout the island. The festival brings together both renowned and other photographers with a bright future, as well as international and local artists.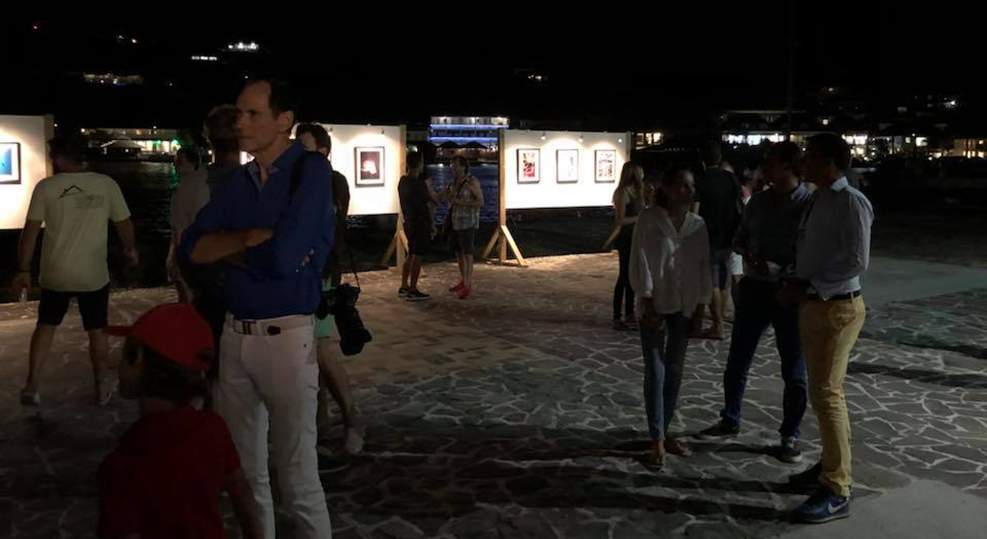 This year, the dates of this second edition of the St Barth Photo Festival are from July 19 to August 16, 2019, under the high patronage of the Community.
On the agenda for this second edition:
The exhibition of the unpublished series « Les St Barths » by photographer François Roelants at the Wall House Museum in Gustavia.
An open-air exhibition on the docks in front of the Collectivité hotel in Gustavia, dedicated to the travel photographs of the French actress Géraldine Danon. During the first edition of the festival, spectators were already able to admire on the fence along the St Jean airport, her pictures that retrace the adventure she lived with her husband navigator Philippe Poupon and their children, from the Arctic to the Antarctic, aboard their sailboat Fleur Australe. This second exhibition is this time more focused on the encounters they have had throughout their travels.
An exhibition dedicated to local photographers will take place on the fence along the airport runway in St Jean.
The « St Barth Free as Art » Prize is a photo competition open to all. The winners will be selected by a jury and exhibited during the closing evening of the St Barth Photo Festival on the square in front of the Wall House Museum.
Photographic workshops for children and adults supervised by local photographers with several themes. Guided tours of the exhibitions and workshops for the youngest to raise their awareness of the reading of the images. Outdoor screening evenings on the square in front of the Wall-House Museum.
You want to participate, it's simple, just contact us [email protected] for more information about the rules and your participation in this festival.