Soraya is a young woman born on the island. She is 28 years old, after her studies in aesthetics and cosmetics in Aix-en-Provence and Guadeloupe and an internship in a company in Saint-Barth at the Institut Nature et Beauté, she obtained an employment contract at Venus institut. She practiced her profession and her passion there for seven years. She has a good ten years' experience in beauty salons. That's why she decided to create Soraya Aesthetics.
Outside of work, Soraya practises various sports, such as running, volleyball, swimming and a lot of gymnastics, in short sports whose main virtues are to maintain the body in a state of well-being. Nature, nature, nature, health, well-being, these are the elements that led her to her professional choices, but not only.
In the practice of beauty care, in pedicure she has a predilection for the products of the O.P.I. brand (it is an American manufacturer of nail polishes based in Calabasas, California) that the American clientele coming to Saint-Barth particularly likes. In facial skincare, it has opted for products from the Simone Mahler brand (a cosmetics company created in 1946 in Bordeaux) whose skincare products are of high quality. For massages, deep tissue or relaxing, she prefers a neutral oil to sweet almonds.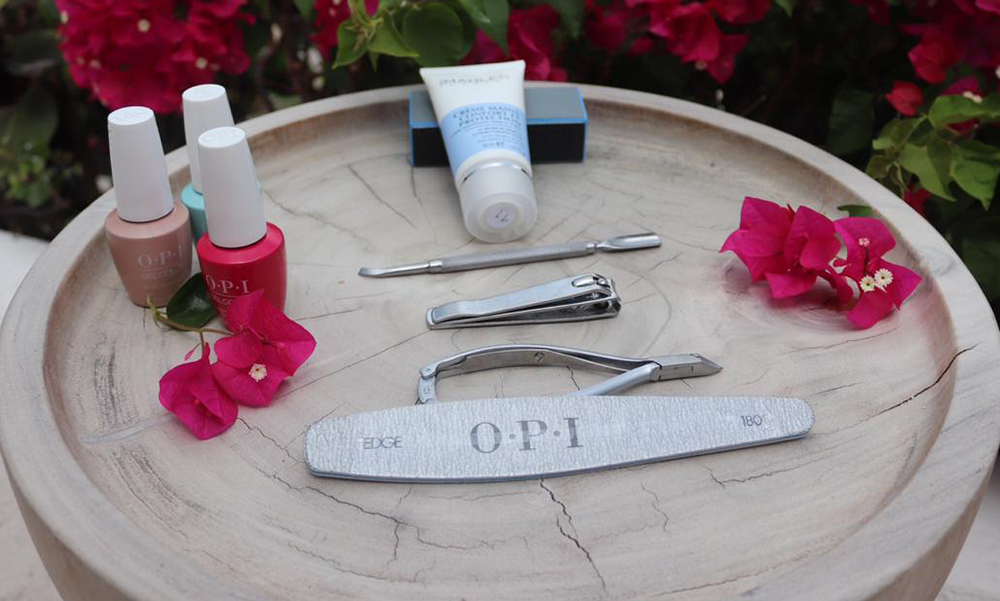 Being in Soraya's hands means taking the time to take between an hour and an hour and a half for yourself, whether it's a manicure, a facial or a massage, it's a unique moment of well-being.
Hardworking and courageous, Soraya is available every day of the year and goes to your villa, hotel or even yacht to provide you with impeccable care. An experience that Destination Saint Barths recommends.