The twelfth edition of the Cata Cup took place from 20 to 24 November. This year, there were sixty crews registered. Undeniable proof of the enthusiasm for this sporting event throughout the world.
Usually, the rally point was Nikki Beach. This year, there was a departure from tradition and several establishments in the Bay of Saint John benefited from this incarnation. At Pearl Beach on Thursday evening, Lil' Rock on Friday and Saturday and finally for the awards ceremony at Ti St Barth, the island's flagship establishment.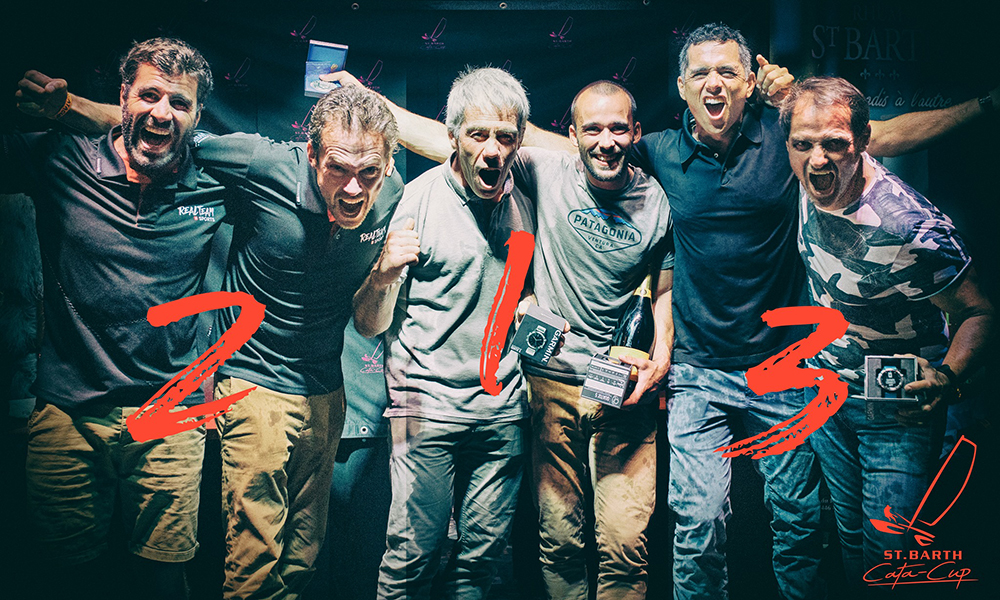 1- Jean-Christopher Mourniac & Antoine Rucard ( Eden Rock Villa Rental)
2- Gurvan Bontemps & Benjamin Amiot ( Eden Rock)
3- Cruz Gonzalez Smith & Mariano Heuser (Architectonik)
One third of professionals and two thirds of amateurs more than experienced. In the sixty crews, there are eight Saint Barth duets. In short, all of Saint Barth were on the water in a competition like this one. There were also participants from thirteen different countries, including a large American delegation, three duos from Argentina, several delegations from France.
It was four wonderful days in terms of competitions, shows and entertainment for the participants. But also beautiful shows on the water for residents and holidaymakers passing through Saint-Barth during this period. Turquoise waters, warm sands, beaches with many catamarans in Saint-Jean….. A real pleasure for those who enjoy the beaches to the full.
We, at Destination Saint Barths, do not yet have any crews on the water to help you discover this competition from the inside, but who knows that one day this will happen, in the meantime, we will share with you the photos that Alexandre Peter has kindly taken for us.
Oh, one last thought to all the sponsors without whom this sporting event, this show would not have taken place. Thank you to you.